UOS radio station sparks award-winning success at SRA Amplify Awards
Written by Caitlyn McAdam on 21st April 2022
Sunderland's local community radio station sparks great success at the Student Radio Association Amplify Awards with the team winning 'Hero of the Moment' and 'Student Media Collaboration of the Year'.
Spark Intern and former University of Sunderland graduate Tom Mortlock was awarded 'Hero of the Moment' last night at the Amplify Awards in Newcastle.
Tom was shortlisted for the 'Hero of the Moment' award due to his resilience and determination while reporting on the gas explosion on Whickham Street, Sunderland back in February.
He told Spark: "I'm honoured and slightly shocked to win this award. Firstly, I want to wish those affected by the incident we covered a speedy recovery.
"I know it's cliché, but reporting on this really was a team effort, with several station volunteers staying late in the office to get our coverage on the air and our website. They leapt into action while I was running around at the scene.
"I'm very lucky to work with such a brilliant, enthusiastic team of wonderful radio people, and this award shows just a small part of what Spark is all about."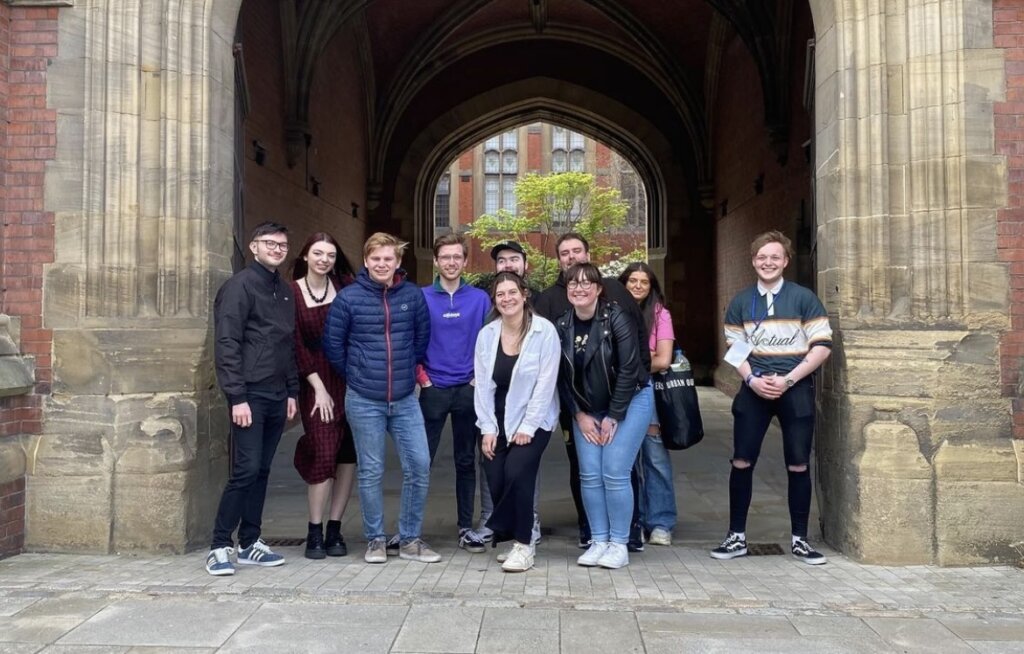 Staff at the university praised both of the winners due to their hard work and determination through out their time at Spark.
Scott McGerty, mediaHUB Compliance Manager, said: "We're delighted that Tom has taken home this award as he truly stepped up and showed the North East what Spark is all about.
"When the explosion happened, he raced to the scene, covered things professionally, communicated brilliantly with those back at base and then shared the content with other radio stations. This is the making of an exceptional broadcaster and journalist."
Megan Hayward, former Spark producer, University of Sunderland graduate and Alumni Officer at the Student Radio Association, was also awarded 'Student media collaboration of the Year' for her Cinderella Panto.
She also achieved silver for 'Best Training Initiative' and for Spark's Contribution to the region.
Megan told Spark: "It was brilliant to bag gold for 'Student Media Collaboration of the Year' for my Cinderella Panto, as well as getting silver. My Producer training sessions also got silver for Best Training which is a lovely way to finish being a student radio producer.
"I have loved being a part of Spark and it's nice to leave on a high note and finally take a student radio trophy home."
---