Northumberland's Lewis Denny talks Wizard of Oz Easter panto
EXCLUSIVE: Lewis Denny reveals what families can expect from this year's Easter pantomime, The Wizard of Oz.
Alnwick actor Lewis Denny is no stranger to the entertainment world.
As far back as he can remember, acting is always something that the 28-year-old has wanted to do.
His acting career began when he was just seven – playing the role of Tim Healy's grandson in a radio commercial for Baxters soup.
In 2005, Lewis appeared in the ITV comedy series Distant Shores alongside Doctor Who's Peter Davison and James Bond star Samantha Bond.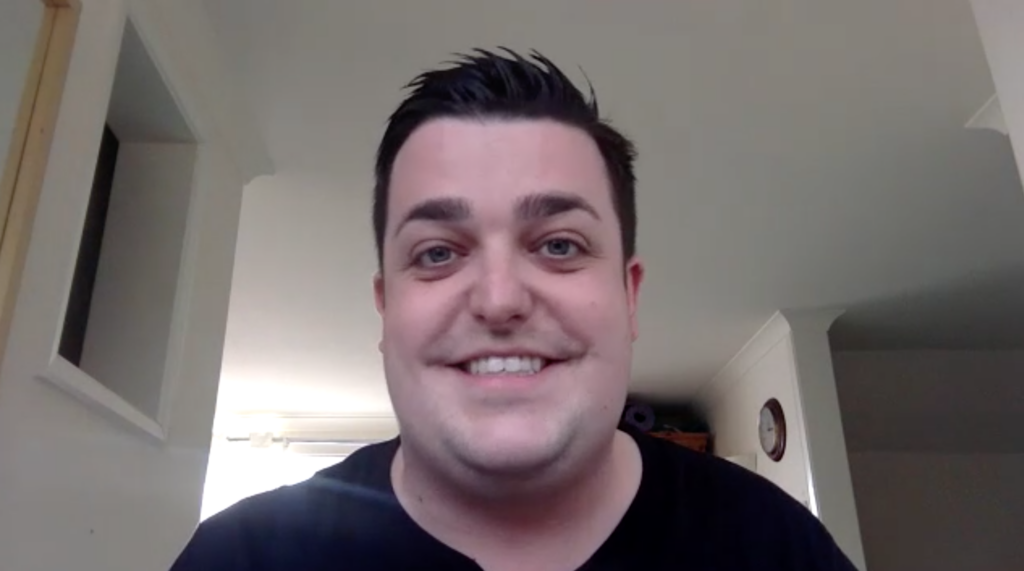 In 2012, he was given a once-in-a-lifetime moment to light the London 2012 Olympic torch relay cauldron in Alnwick Castle.
Since then, many opportunities and jobs have popped up for Lewis, including performing all around the UK and working alongside some big celebrity names in pantomime.
Here, Lewis chats to Spark Entertainment about the upcoming show at the Tyne Theatre & Opera House, working with showbiz greats and the time he moved in with Maureen Nolan.
Hi Lewis! It's been almost 10-years since you lit the Olympic torch relay cauldron in Alnwick Castle. How was that experience?
Ah, I mean, even though it's coming up to 10-years now, it seems like yesterday. I'm so thankful for all the footage that the news and everything got because half of it was a blur.
I knew I was carrying it – but only to a certain point, and then somebody else was going to do the lighting of the cauldron. But, literally an hour before, they went: "Do you want to do it?" And I was like: "Well, I'm not going to say no!"
So I did it because the person let them down last minute.
And to do it in the grounds where they filmed Harry Potter must have been amazing!
It really was. I've had so many opportunities just from [doing] that. I couldn't have got some of the things I've done if it wasn't for that [being a torchbearer]. I'm so grateful for everybody that made it happen.
Is it true that you presented a live-weekly show on Lionheart Radio?
I did! Again, that's going back some years as well. I was doing that at college. It was a Friday morning breakfast show. It was great, and that tied in with the whole community thing with the torch. So yeah, it was lovely. It was a popular community radio show.
Was that where you did a 12-hour radio show to raise funds for Carers Northumberland and Lionheart Radio?
It was. I did that with two other lads. We did three [long radio shows], and the first two were 12-hours [long], and then we did a 24-hour [show] as well.
So that was an experience – lots of coffee, lots of food and again because we were doing that for charity, the support that we got from people was great.
Why did you want to get into acting?
As far back as I can remember, acting is always what I wanted to do.
SA Performing Arts Centre was a part of my life for many years. I did three years of training in Musical Theatre, and I got my diploma.
But prior to the full-time training, I used to go every weekend for about 14 years – well, about 11 of those years, and then I did the three years training.
What was your first role in panto, and how old were you when you did your first show?
My first panto was my first year out of college – 2015 – and I did Aladdin at the Tyne Theatre [& Opera House]. It was good fun, and I've done Aladdin again since then.
You've worked with some of the big names in the industry, such as Liberty X's Michelle Heaton, singing legend Maureen Nolan and Britain's Got Talent winner George Sampson. What's it like performing alongside them?
Yeah, it's good. As a teenager, I'd see these people at events, or I would go and see someone I really liked at the arena, and I was like: "Oh my god!" Almost like a fanboy moment.
I grew up listening to Liberty X, and when Michelle Heaton stood there on the first day, you're like: "I've seen her for years." It's weird. But yeah, I've worked with lots of people – very lucky to work with lots of different people in the industry. We all get on so great.
If you had to pick a favourite star that you've worked with, who would it be and why?
I really enjoyed working with Maureen Nolan from The Nolans because she was so nice. There hasn't been a bad person that I've worked with. But out of them all, Maureen just took us under her wing, and I took her under mine.
She didn't really know Newcastle, and I live up in Alnwick, so I was like: "Well, I travel every day," and she was just like: "Well if we go out for tea, you can stay at the flat that I'm renting. You can just come and stay with me."
So I moved in with Maureen Nolan [laughs]! We cracked on really well, and if I'm ever in her area or she's in mine, or there's a chance to meet up, we will, you know – really nice.
You're playing the role of the Lion in The Wizard of Oz Easter panto – which is touring across the UK – and you're performing with comedian Bobby Davro and X Factor's Stevi Ritchie. Have you worked with them before?
Both of them I've met, but I've never worked with either of them.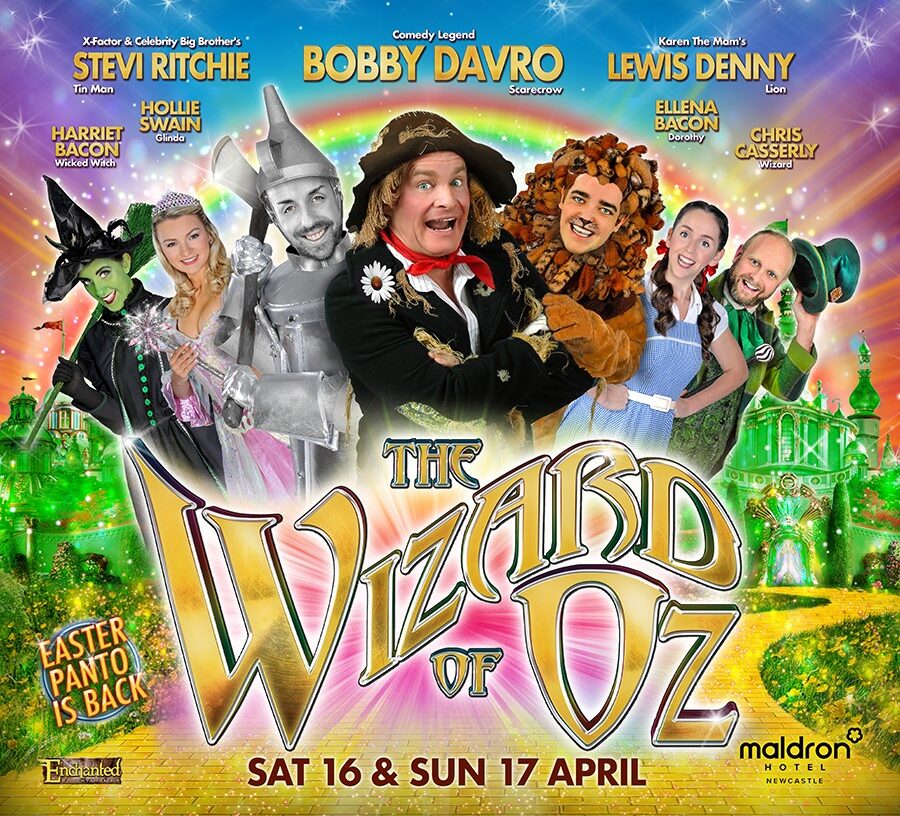 What are you going to bring to the role?
Very similar to how he is in the film – a little pussy cat who hasn't got any courage.
Are you looking forward to seeing and getting into the costume?
I am. I've heard it's very warm, and it's a costume that loads of people have worn over the years – so I'll be taking my Dettol spray with us – give it a once over [laughs]!
Why should people come and see the show?
Just from reading the script, it's fun; it's funny; the music's good; there's some audience participation. It's real family fun entertainment.
What were your first impressions of the show when you read the script?
The script is good; it's nice. Again, it's going to be fun. I laughed when reading it! I'm really looking forward to working with the producers again because it's who I've worked with before.
Are you singing in the show?
I am, yeah! They're great, the lads, [the producers] because they consider our strengths. They always ask: "Do you like this song. Will you enjoy performing this one?" Because I'm a singer, I always like to go to rehearsals knowing the songs to show that I can do it because there's nothing worse.
There are some cast members who I haven't met before, such as the girls playing Dorothy, the Witch, the Fairy, etc. And all they know of me is that I'm a singer and a performer. I don't want to go in [rehearsals] and not at least look like a singer.
So yeah, I like to put in the groundwork beforehand, and it's great.
Do you have any other plans for this year?
Yeah, after The Wizard of Oz tour, it's pretty much on the road all year until October. And then we've got Christmas again at the Tyne Theatre [& Opera House] where we're doing Beauty and the Beast from December 9, right the way through to Christmas and New Year.
It's a busy old year, and I'm really looking forward to it.
Lewis is starring in The Wizard of Oz Easter panto at the Tyne Theatre & Opera House on April 16 and 17, 2022. To purchase tickets, click here.
---