The story of former Sunderland star Bobby Park: Three broken legs, but never a broken man
Written by Harry Roy on 8th April 2022
Meet one of the best footballers you may have never heard of . . . and the shocking contrast between life for injured players today and the shadow which hung over the pros of the 70s
---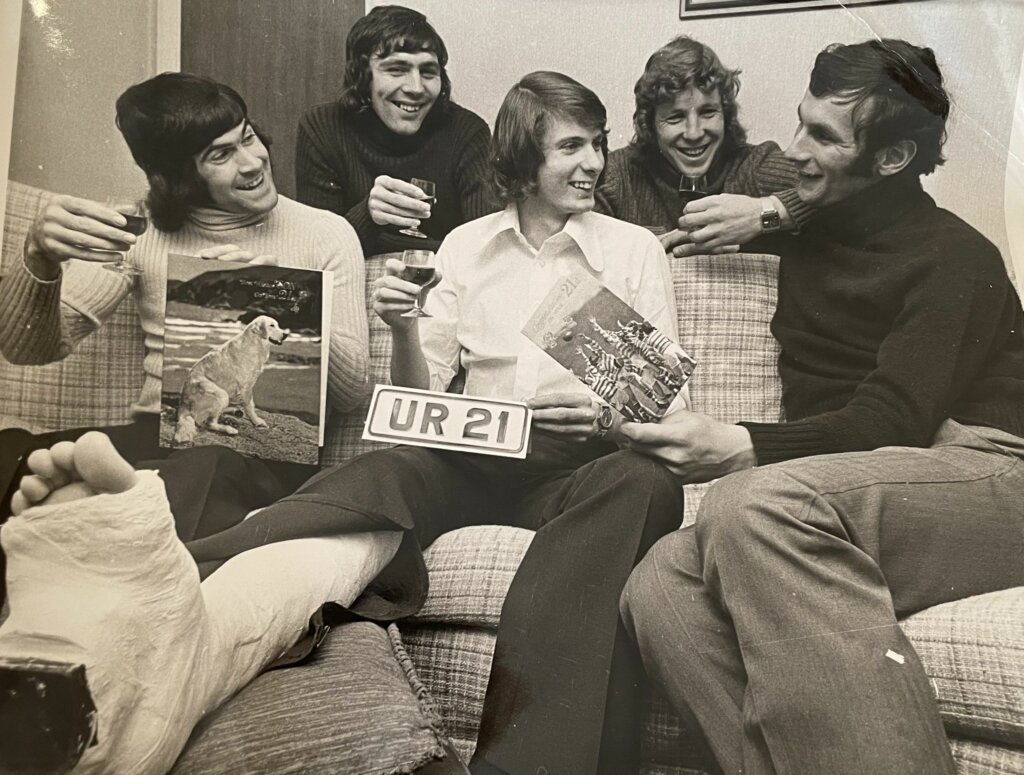 ---
---
It was all Bobby Park knew, the beautiful game.
But at just 24 – in the days of cigarettes before games being classed as the pre-match warm-up – the Sunderland midfielder was forced to walk away from football for good after he broke his leg… for the third time in the space of just a few years.
A catastrophic blow to a man who had a bright future ahead of him for his club and country, Scotland, where he was close to a first senior call-up before his career-ending injury.
However, Park revealed that he didn't have much of a say in his retirement.
"I was only 24 when I left the club," he said.
"It was different then because in those days the club kept your registration."
Park added: "I was comfortable with my leg, I could play golf and I probably could've played football again but the club cashed in on the insurance money."
Back in the 70s, it was a far more difficult task to sign for another club, especially if you had a torrid injury record like the now 69-year-old.
And with three previous leg breaks, team's ultimately didn't want to take a punt on Park.
He said: "If someone's contract's up at a club now they go wherever they want. You couldn't in my day; you couldn't just walk away, someone had to buy you.
"So technically, I'm still a Sunderland player because they held my registration and I didn't play anywhere else!"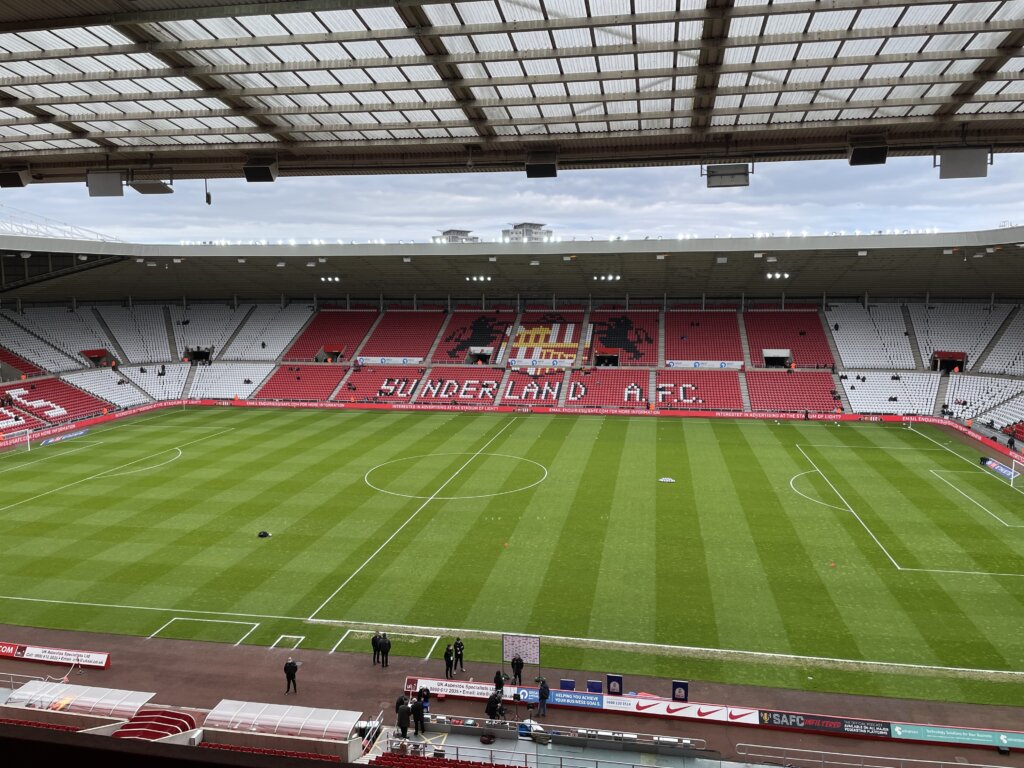 Before his eventual retirement, Park had a long road to get back to playing football again, especially when you factor in the lack of recovery facilities for players back then.
"I was out for eight months each time with a straightforward cast," he said.
"The treatment's way better now. I got a plate put in my leg with screws.
"Way back in the day – just before my time – a cartilage injury in your knee would finish players. Nowadays, they're back playing in three or four weeks with keyhole surgery."
The improvement in facilities and expertise in treating serious injuries in sport as a whole is entirely incomparable to the days when Park was playing.
His insight into what the recovery process was like for him and his FA Cup-winning teammates is incredible, but also completely believable.
"I'd come in for some treatment and it would be: 'Get a bath son'," Park said.
"After you'd then come into the physio room and there were four beds with heat lamps or heat pads.
"No matter what it was, it was heat treatment or a massage."
He added: "I've got nothing against the club because we got the best that was available at the time – a private room in a hospital and you were looked after by great doctors. Now, it's so advanced."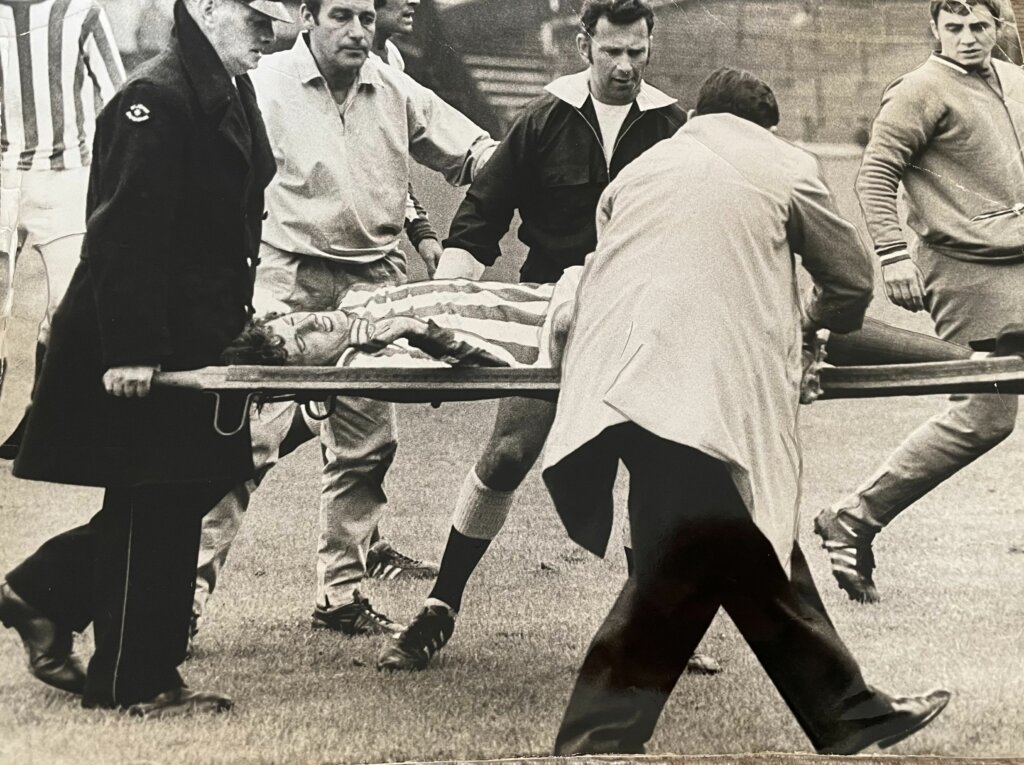 But the physios of today? Never mind magic sponges, the language they use – and the work they do – could not be any further removed if they tried.
Samantha Rusike, an MSc graduate in Physiotherapy, said: "Treatment has advanced greatly by means of new techniques derived by physio and sports medics. Such techniques have helped lessen recovery time.
"There's history in injuries such as anterior cruciate ligament or Achilles rupture that in the past have ended footballer's careers.
"Nowadays, technology has helped healing time reduce so rehabilitation can start early and bring a footballer back to play quicker."
The pre-game preparation was – as you can imagine – the polar opposite too.
Forget intense drills, energy drinks and deep tissue massages… and hello to puffs of nicotine.
"We didn't used to warm up before a game either, most of the lads' equivalent to that was a few cigarettes!
"About 10 minutes before kick-off we'd be booting the ball around the dressing room.
"Nowadays they're having a training session on the pitch – a pitch that's basically like a bowling green. In our day, by September and November time, they were like ploughed fields."
Despite current players retiring from the game at a similar age to those plying their trade in the 70s – the average age for modern-day footballers being 35, according to Soccerblade – injuries are more frequent.
Park believes this is happening because of many factors.
"They get more injuries now because the players now are so fit," he said.
"The game is so fast now, the balls are lighter, the boots are lighter.
"They're so finely tuned, a bit like thoroughbred racehorses; the slightest little thing and they're out. In my day you could tackle, you can't tackle now.
"George Best would've played until he was 40 because you can't touch a player now."
Injury expert and analyst Ben Dinnery says the contrast in treating injuries now compared to 50 years ago are making all the difference when it comes to players recovering from setbacks.
He said: "Nowadays you don't just treat the injury.
"Ultimately they now have data, calibrations and calculations that can basically tell you when a player is ready to return.
"The knowledge is gleaned from that with sports science departments, medical teams and the player themselves."
Dinnery also gave an insight into how a serious injury like Park's – which ultimately led to a premature retirement from professional football – are unlikely to be a one that could grind a career to a halt.
"You're in a pretty good place now as some injuries that were career-threatening in the past are now in the category of having a fairly high chance of returning to playing.
"20 to 25 years ago, you used to spend a week in hospital and you were in a full-length cast. Now, you're in and out on the same day, and you're in the gym within 24 hours."
---