Healthcare at your fingertips: the digital health system of the future 
Written by Sorina Mihaila on 7th April 2022
In a world where Covid has changed our approach to healthcare, our medical system is redefined
Picture this: a patient attends a video consultation and the GP has instant access to their medical records and can give guidance, order prescriptions and decide whether a face-to-face appointment is needed. This is, what experts believe to be, the digital healthcare system of the future.
Since the beginning of the pandemic, the NHS has seen a surge in patients' uptake of remote health services, such as e-prescriptions, online consultations and registrations for the NHS App and a recent report has shown that telehealth utilisation has increased 38 times from pre-pandemic levels.
"Covid has changed the adoption of technology and the way people can access healthcare services," says Kate Bunyan, clinical leader and chief innovation officer at the healthcare company Doctor Care Anywhere. "Telemedicine prior to Covid was very much viewed as telephone conferencing, but, as soon as you can see the patients, you've suddenly opened up a whole raft of other things that you can do clinically.
"We've grown up in the past two years as people. We've learned to do video conferencing at home and that has then leaped over into healthcare," she explains. "So, we've been able to move from that very transactional small space [of telephone calls] into a much bigger space, being able to get much better quality of information."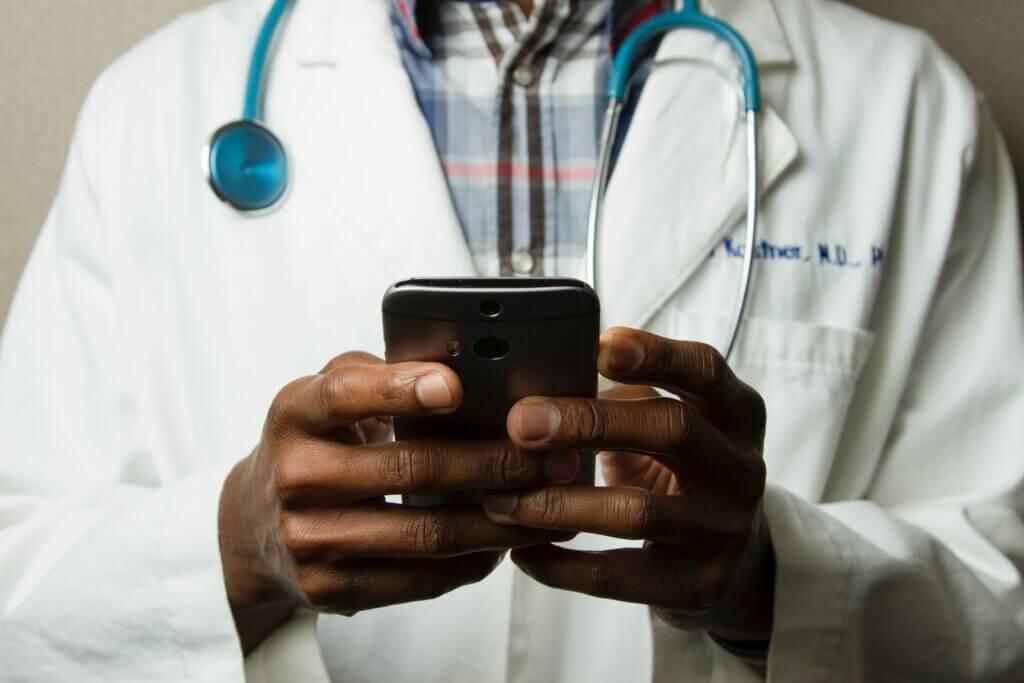 In the past two years, the idea of a 'hospital without walls' – embedded in our lives as a digitally connected community rather than a physical institution – has become more and more prevalent. "Virtual wards and 'hospitals without walls' are very exciting for the future," says the clinical leader.
"We saw a lot of virtual wards developing for Covid and [they] allow us to have 50 people on virtual wards and only 18 in hospital. They would still be managed by the same specialist team, but while we may be spending all our time with 18 patients, we're holding safe however many more."
Although experts think that this concept will be more explored in the future, different countries have started embracing digital health provision at different speeds. The fear of misdiagnosis and cybersecurity are obstacles that still persist in the UK. "We have traditionally put healthcare on a pedestal and part of that is because we are incredibly lucky to have it for free," Bunyan says. The BMJ estimates that more than 237 million medication errors are made every year in England, but yet we do not talk about them enough.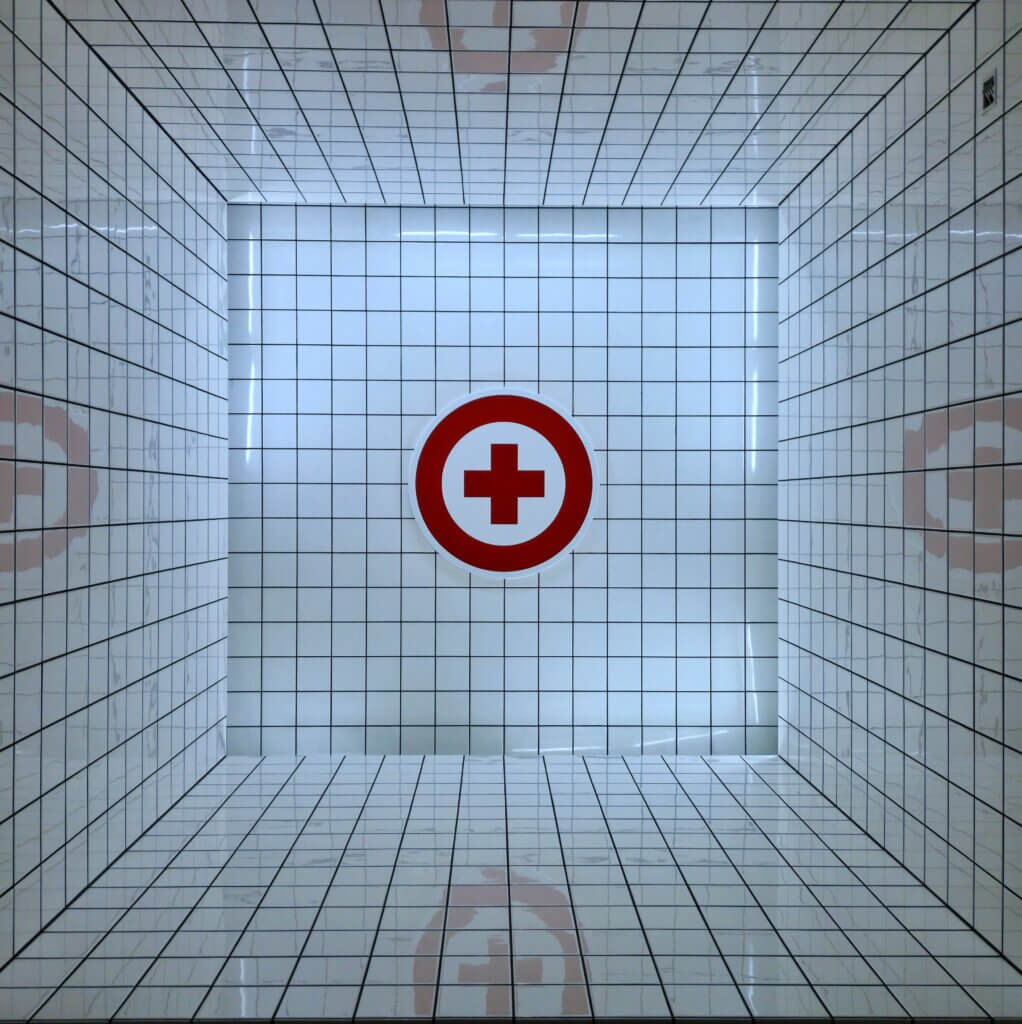 A recently launched app that uses artificial intelligence to assess the sounds of coughing has an accuracy rate between 70-80%. Even though that may seem too law, the overall accuracy of chest auscultation is under 42%. "We don't talk about the fact that what we may say it's gold standard can be really inaccurate, because we are humans," Bunyan explains. "People have to understand that just because technology is not 100% [accurate], it doesn't mean that in-person would be better."
Public suspicion about the use of medical records is another barrier to digital health adoption. According toThe Lancet, scepticism about the supposed benefits of data sharing, fear of being disadvantaged and little confidence in data security are some of the main reasons for opting out. Bunyan insists that: "People put their health data into their phones without a second thought because where you perceive a benefit, your anxiety about the cons drops enormously.
"But we need to inform the conversations about what cybersecurity is, and what it is not. Medical information leaks in hospital corridors like you would not believe. Patient data is thrown around casually left, right and centre in a physical world. But we don't challenge that physical data.
Jana Dowling says that: "Tracking [health data] and understanding our behaviours is a really powerful tool that is missing from the NHS". She was diagnosed with bipolar disorder and although her mental health had progressively deteriorated, it wasn't until she was 32 that she found out. Following her own experience, Jana decided to launch an app that allows people to monitor their mental health by tracking everyday behaviours and challenges.
"I think technology can do amazing things for us in both reviewing the things we did in the past and the way our behaviours have changed," she explains. "I wish I had known that losing interest in what you love was a big sign of depression and I hope that collecting data will help other people to see those signs earlier on."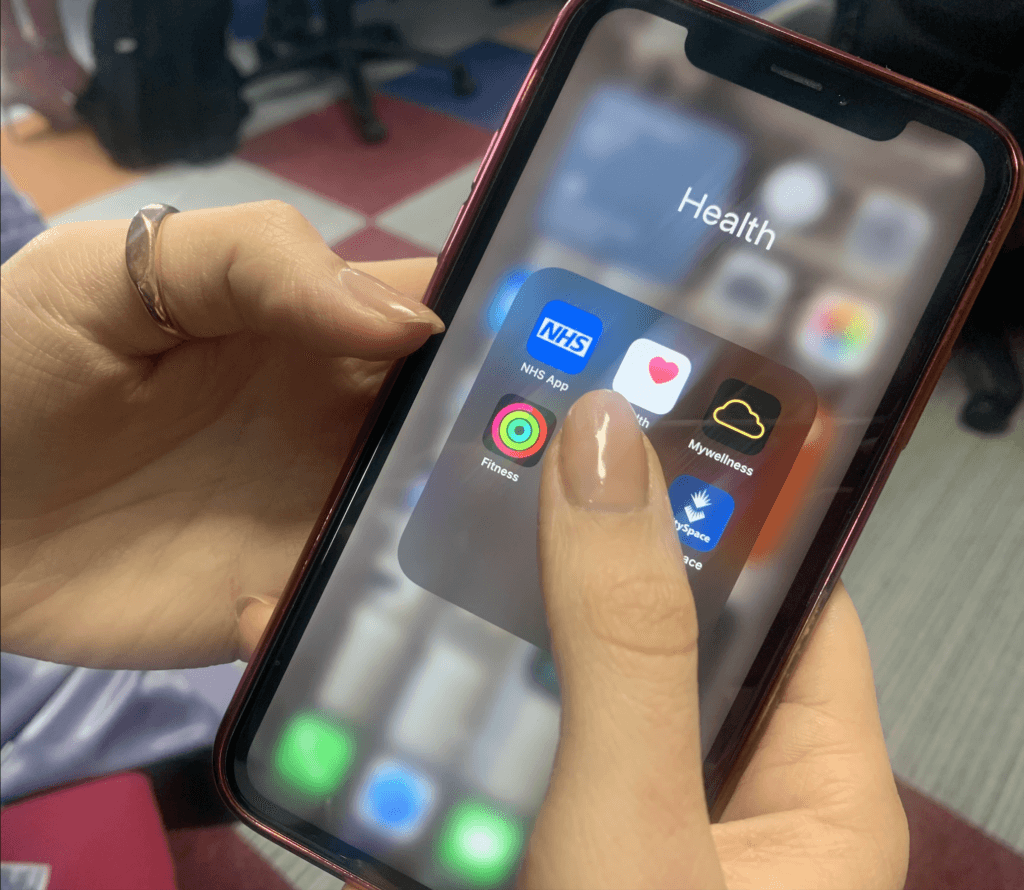 The scepticism about digital public health initiatives is shaped by demographics. A survey from March 2021 has found out that only 57% of those over the age of 60 are comfortable with using a digital system, compared to 78% of those between 18 and 39. Although it does not suit everyone, these figures suggest that technology will become an integral part of our medical system.
Bunyan believes that, with the move to digital, we will see medicine becoming more preventative and we will learn to improve our current system "We should learn to highlight the things that don't go so well because it is that culture of learning that makes healthcare so rich.
"Our healthcare system isn't perfect. But its imperfections are what enable us to grow and continue to get better and better."
---