Slimming World Gateshead donates 500 Easter eggs to local food bank to ease living cost crisis
Written by Nathan Cliff on 1st April 2022
Slimming World Gateshead has come together to donate 500 Easter eggs to Gateshead food bank in an "incredible" effort.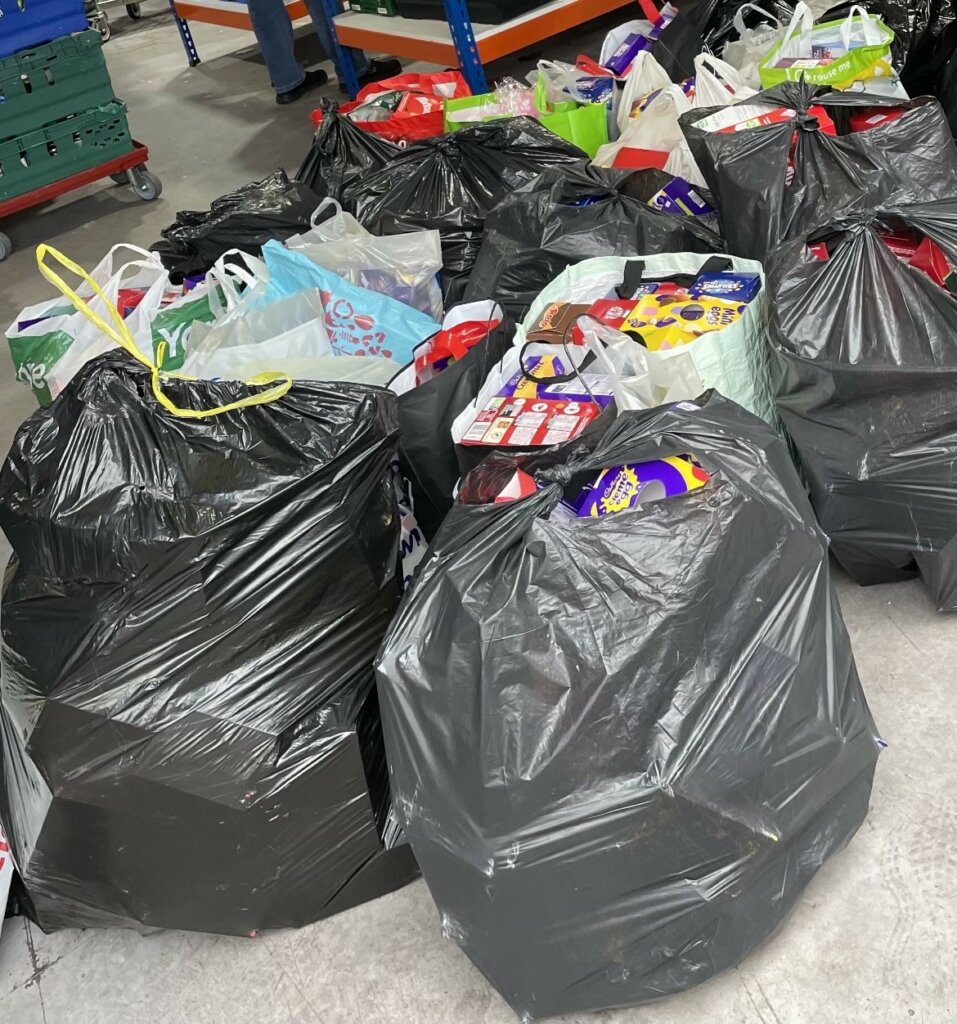 Their Gateshead group is looking to help anyone they can this Easter, and the generosity of their members has meant that chocolate eggs will not be in short supply at the food bank. 
Gemma Fisher, a spokesperson for SlimmingWorld, spoke of how their members came together to give their donation came to fruition.
"We asked all of our members in Gateshead groups if they could donate just one egg, even the 89p ones from Tesco, then it could make a huge difference. 
"In two weeks, we did it, how incredible."
Slimming World helps people lose weight, but Gemma told of how the organisation has a larger role to play in the community.
"At Slimming World, we aren't just an organisation to help people lose weight. We are part of the wider community, we support families to budget their weight loss and save money by educating them about shopping and changing habits too. 
"This one turn allows us to go and help and support others in our community. We just would like to do our best.
"No child should be without an Easter egg at Easter. After all, no foods are banned at Slimming World it's all about everything in moderation."
At a time when living costs are rising exponentially, and people are going hungry more and more, food banks are more important than ever.
According to Statista.com, the number of people using food banks has risen every year since it started recording statistics in 2008 – around 2.5 million people relied on foodbanks funded by Trussell Trust in 2021, and this number looks to be rising in 2022. 
Gemma spoke of how everyone can play their part in helping those who need to support the most.
"I think everyone could help and support local food banks just by not being so wasteful at home; even one item can help if we all stick together and do our bit.
"No one should go hungry in this day and age." 
Gateshead food bank is part of a group of food banks in the country managed by Trussell Trust; another one is in Sunderland.
Jonathan Conlon, who works at Sunderland food bank, spoke about the role food banks can play in local communities.
"So far this year Sunderland food bank has helped over 2500 people in financial crisis – this figure includes nearly 800 children.
"We rely solely on donations from the public, and since January, we have given out 19 tonnes of food to people across Sunderland." 
As the cost of living rises, the importance of food banks could become paramount for many more families across the North East.
---