Ukrainians in Sunderland suffering "insane" fear for families amid Russian bombings in Kyiv
Written by Luke Duden on 3rd March 2022
Sunderland-based relatives of people trapped in Ukraine have spoken of their "insane" level of worry for their families.
Valentyna Vasylevska, 28, who moved from Kyiv to Sunderland, said she has been losing sleep as Russian troops close in on her city and family.
"All of my family are now in Kyiv. It is not safe to leave Kyiv at the moment. My family will remain where they are right now," said Valentyna, who works for the NHS South Tyneside Clinical Commissioning Group.
"I am extremely worried about them. I am messaging them all the time and checking if they are okay.
"I am waking up a few times a night to check the news and to see if there has been any bombing and where.
"Seeing any message from them makes me happy as I realise they are still alive.
"I do not wish for anyone to go to sleep and not know if your family will be alive the next morning. This is insane.
"It's amazing to see how the whole world is praying for us. It is not the time to hope that the situation will resolve itself. It won't.
"The Kremlin is not going to stop and Ukrainian people won't give up. There will be more deaths, potentially another nuclear catastrophe and more refugees.
"Who knows what Russia has planned for the whole world. The United Kingdom and NATO need to act now before it is too late."
Elena Borysuyk, 40, who has lived in Sunderland for five years after moving from Lviv, said: "(On the) 24th February my father called me and said 'My darling, Russia has started the war against Ukraine.'
"From this moment our lives changed. We pray a lot. We call our family and friends. My heart is broken for all people who suffer right now.
"Two of my dearest friends have crossed the border into Poland. Both of them have small kids, aged 13, 11, five and two years old.
"Now they are safe, and their husbands have been sent to fight. They tell me how difficult it was to say goodbye.
"Nobody knows when this will be over, we just hope it is soon."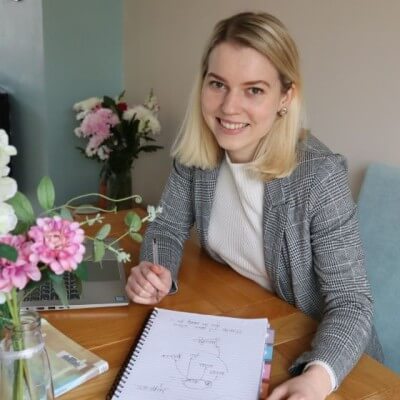 ---