Can Sunderland still achieve automatic promotion?
Written by Kyle Ritchie on 8th February 2022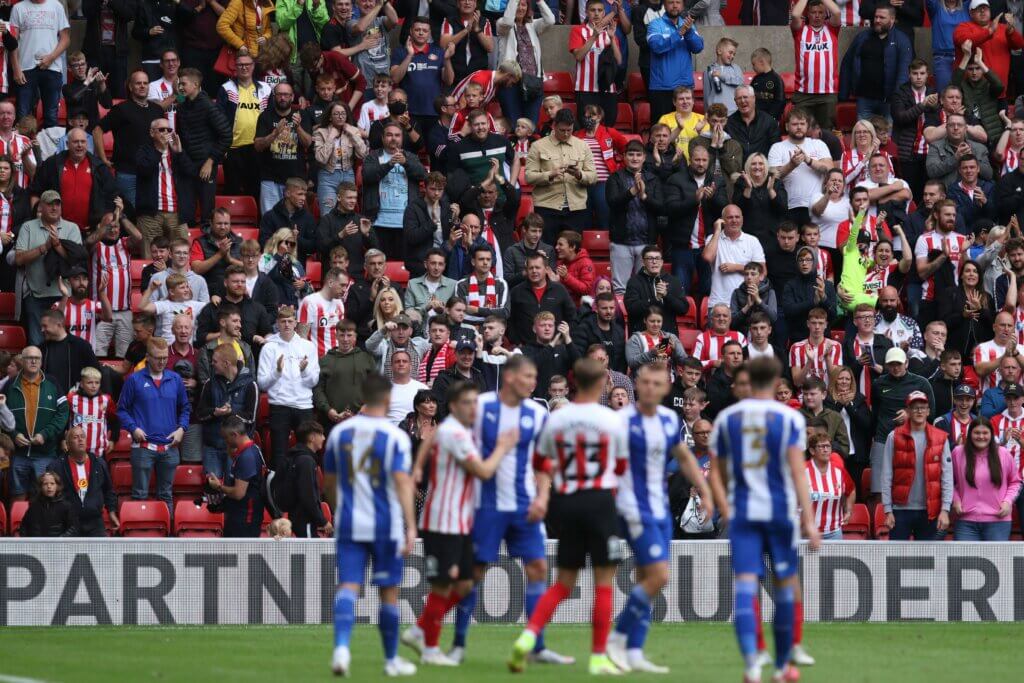 With a 2-1 defeat to bottom-placed Doncaster Rovers on Saturday, Sunderland's automatic promotion hopes were dealt yet another blow.
Speculation surrounding the appointment of a new manager will undoubtedly be of the most interest to Sunderland fans this week, but whoever the new manager may be, the biggest question is whether Sunderland can finish in one of the two coveted automatic promotion places.
We looked at Sunderland's remaining 16 fixtures and compared them to their promotion rivals to see who has the "easiest" or most difficult remaining fixtures.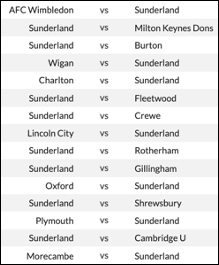 Using a fixture difficulty rating system, an average fixture difficulty value was worked out for each of the top four teams.
Teams were ranked based on league position between one and five with teams in the relegation zone ranked at one and teams in the top six ranked at five.
The teams remaining fixtures were all ranked and cumulated, then an average was created due to the teams having a different number of remaining games.

The results showed that Sunderland have the lowest average fixture difficulty of the top four.
League leaders Rotherham have the most difficult fixtures to play with third-placed MK Dons behind them with the second most difficult fixtures.
An undoubtable factor in the race for automatic promotion will be the games between the top four teams with each team still needing to play each other once more.
Sunderland's top four fixtures:
Sunderland vs Milton Keynes Dons– Saturday 19th February
Wigan Athletic vs Sunderland– Saturday 26th February
Sunderland vs Rotherham United– Saturday 26th March
With nine points available from their rivals the Black Cats will look to these games to put themselves right back into contention for the automatic promotion places.
Although on paper Sunderland do in fact have the "easiest" fixtures of the top four teams it is very difficult to judge whether this means they will achieve their target of automatic promotion.
However, there is no denying that having a kinder set of fixtures heading into the business end of the season is a new incoming manager's dream.
---