Leamside Line missed out of Integrated Rail Plan
Written by Daniel Hordon on 19th November 2021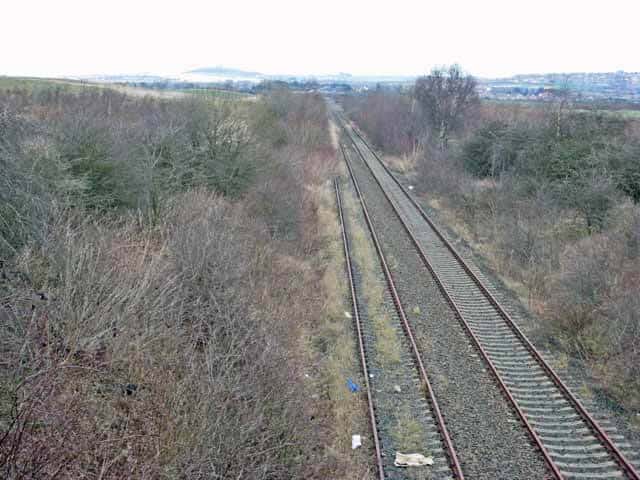 The Leamside Line through Washington will not be reopened under the government's Integrated Rail Plan.
The plans announced this morning fall short of reopening the line through the North East which campaigners brand a "vital project for the national infrastructure demands of today and the future."
It had been hoped that the line, first closed in 1963, would be reinstated, connecting Washington to the rail network and increasing capacity on the East Coast Mainline.
Bridget Phillipson, MP for Houghton and Sunderland South, and Shadow Chief Secretary to the Treasury said: "As the Government row back on the promises they made to the British people, their Integrated Rail Plan contains watered down, half-baked plans offering the bare minimum to communities across the North.
"The Leamside line is a project that commands wide support alongside a strong economic case for re-opening. The fact we continue to be overlooked shows this Government's lack of ambition.
"I know how bitterly disappointed local people and local businesses will be as a result of the Government's decision. I won't stop fighting until we have the public transport network we deserve."
Earlier this month cross-party MPs sent a letter to the Rail Minister arguing the case to reinstate the rail line.
Paul Howell, Conservative MP for Sedgefield and joint signatory of the letter said: "There are many positives to the announcements but we need to see how capacity and connectivity on the [East Coast Mainline] north of Darlington can be delivered.
"The Leamside line is critical to the capacity needs for [the East Coast Mainline] and I will continue to push ministers for this to be developed and I have written to Ministers to establish how we take this forward."
Transport Secretary Grant Shapps announced the plans to the House of Commons this morning, including quicker journeys between London and Newcastle, scrapping of the eastern leg of HS2, and contactless ticketing.
---