Fundraiser walk on Great North Run route for Gateshead Foodbank
Written by Paula Rivett on 8th November 2021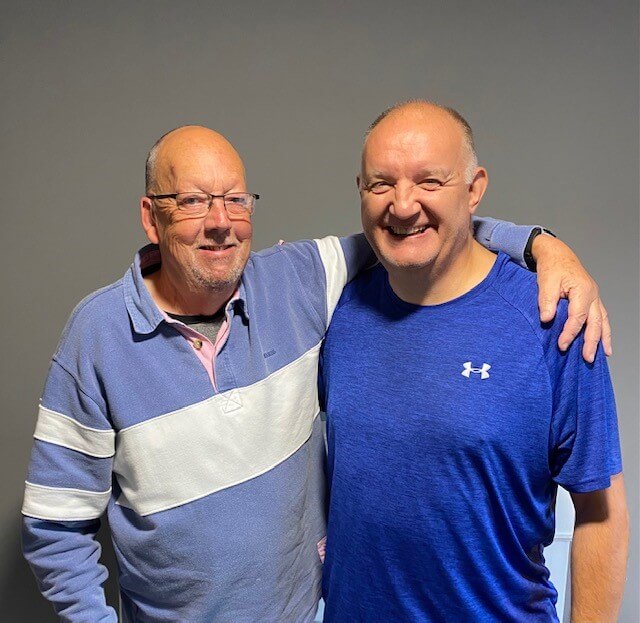 Two men are walking the Great North Run route to raise money for families in need.
Clive Carr, 68 from Gateshead, and Steve Payne, 56 from Wallsend, will walk the iconic Tyneside route in the hope of raising more than £500 for Gateshead Foodbank.
What they are calling "Steve & Clive's Pac-a-Mac Walk" will take place on Thursday 25th November.
Clive said: "I retired in 2016 and wanted to do something to help my community. I used to volunteer in the foodbank warehouse but, due to the pandemic, had to isolate. I then came up with the idea to try to raise some funds for them leading up to Christmas.
"Food poverty is a terrible thing and I believe that foodbanks are a disgrace to our country. We are a rich nation but people are still living in poverty."
Gateshead Foodbank helps individuals and families in crisis, through the provision of emergency food supplies.
Jackie Beeley, co-ordinator of the foodbank, said: "We are delighted that Clive and Steve have decided to fundraise for us. We get no government funding and rely entirely on donations, so this is really great for us."
The foodbank has only one recently appointed employee, the rest of the staff is made up of 80 to 100 volunteers.
Jackie, from Low Fell, added: "We can only carry on with the great support that we receive from our community, so encourage everyone to add an extra tin of food to their shopping basket and drop it in a collection point. It all adds up."
You can read more about this cause by visiting their fundraising page.
More information on Gateshead Foodbank can be found on their website.
---