Waves Festival Rundown – Who can you see and where they are performing
Written by Ellie Jaye on 21st October 2021
The full line-up for one of the region's biggest music festivals has been announced.
Waves, organised by Independent Live and Dent Records, is adding 11 new acts to its lineup, doubling the already jam-packed list. The festival is set to take place this Saturday, across five different venues in Sunderland City Centre. The venues for Waves are The Peacock, Independent, The Ship Isis, The Bunker and Live Lounge.
Independent Live's Ben Richardson said: "We're getting really excited now as we head into the run-up to the first-ever edition of Waves.
"It's great to be able to add some more of our favourite new acts to the bill – it's even greater knowing that we've still got more to announce including a really cool partnership with one of Sunderland's best new music organisations."
You can find our rundown of the artists below.
This Little Bird, also known as Rebecca Young is a singer-songwriter from Sunderland. She's released an EP this past year and has featured on Sofar Sounds Newcastle on BBC Radio Newcastle. Rebecca also mentors young people on songwriting through the We Make Culture's 'Young Musicians Project'. You can see This Little Bird from 1.30-2pm in the Live Lounge.
Kay Greyson is a 22-year-old artist from Newcastle. The Bajan-Geordie rapper is well known for being a hardworking musician working all through her teenage years. Over her career, she has performed for the MYF Young Proms at The Royal Albert Hall, BBC Introducing Live in London and Hit the North music festival. Her most recent single Out of Time came out in February 2021. You can catch her performing at 2.30-3pm in Live Lounge.
Lottie Willis is a singer-songwriter from County Durham. Aged just 17 years she has already gained an anticipative audience across the North East with radio support from BBC Introducing. She kickstarted her singer-songwriter career at just 14 years old when she took part in We Make Culture's Young Musicians Project. You can see Lottie performing in Independent at 3-3.30pm.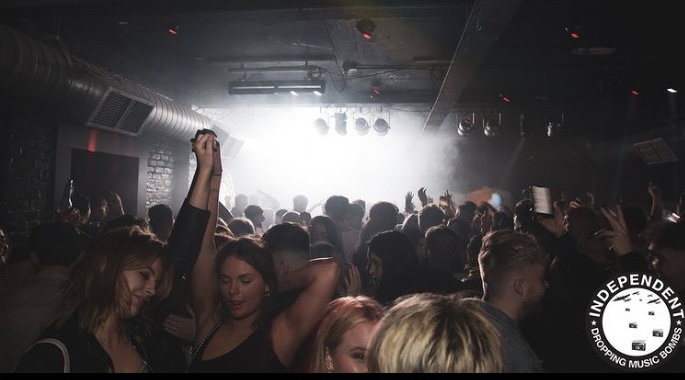 Philth Like is a Wearside rapper making his voice heard in the North East urban music scene. He has strong radio support from Spark, BBC Introducing, 6 Music and Amazing Radio. Their unique sound can be heard live at The Ship Isis at 3.15-3.45pm.
Casual threats is a Newcastle based indie-punk band. They released their first single in 2018 seeing success with the 2019 post-punk resurgence. They have already been on two UK tours, and have featured on BBC Radio 1s "Best of BBC Introducing" playlist. You can see them at The Peacock from 3.30pm-4pm.
Tipps is a singer-songwriter and accomplished guitarist from the North East. She began performing at 10 years old in junior orchestras, it was 2019 when she went solo under the name 'Tipps'. Since the release of her first single Thin Walls, she has received high praise, alongside her voice her guitar is still her go-to instrument. Tipps will be performing at Live Lounge from 3.30-4pm.
British-Grenadian rapper Sagaboi has been a prominent face in Newcastle for years. He has dropped five diverse singles announcing his arrival on the UK scene with a bang. He kicked off 2021 with the four-track EP Twisted, with lead single Frenemies in rotation on Amazing Radio in both the UK and US. They will be on at The Bunker from 4pm-4.30pm.
CP Thompson is a Sunderland-based musician, singer and songwriter. He has made a name for himself over the last year with his pop songs and 90s style guitar tracks. He released his first EP Struggle earlier this year and has just released his second EP Hustle in October. You can catch CP Thompson at Independent at 4.15-4.45pm.
Elizabeth Liddle is another new addition to the waves lineup. Taking inspiration from 70s classic singer-songwriters such as Carole King, Carly Simon and Joni Mitchell, Liddle's unmistakable voice has been making waves on the North East performance circuit. She has already been included in Spotlight Music's "Top 55 Upstarts of 2022," and she has taken her career to the next level with the release of her debut single Lonely. You can hear Elizabeth Liddle in The Peacock at 4.45-5.15pm.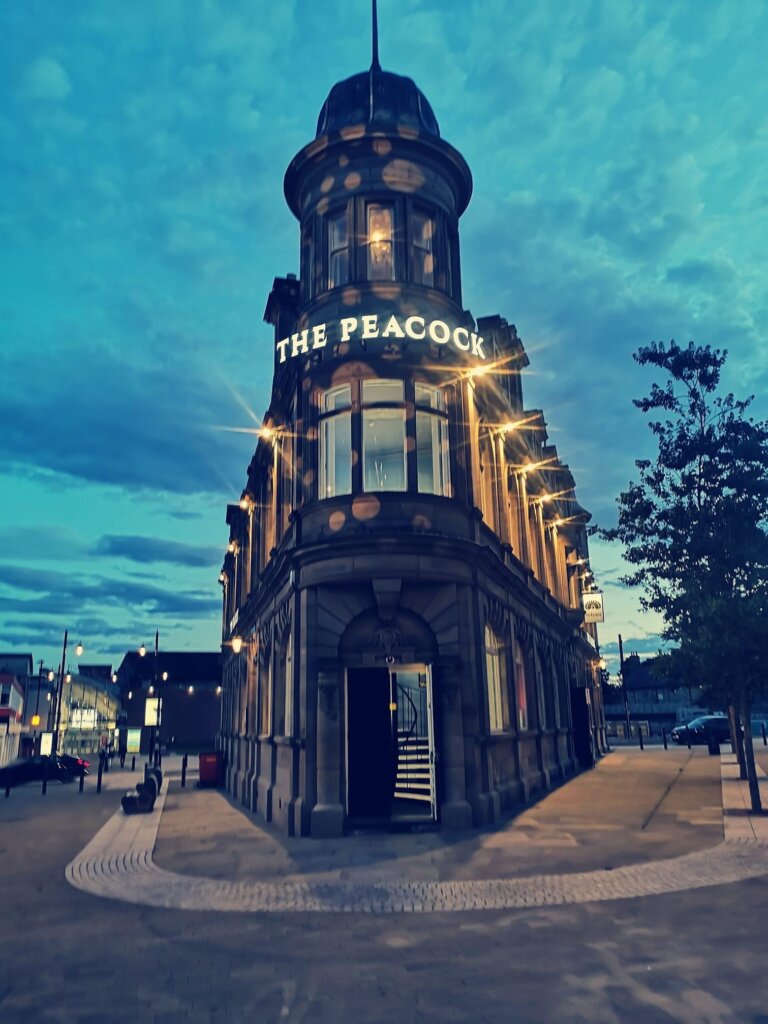 Pit Pony is a Tyneside five-piece, when they debuted their single Osaka in 2019 it hit the BBC6 Music playlist. Pit Pony has released a string of singles, all hitting national airwaves. The band spent the various lockdowns writing new material. Their debut, Long Play, is expected in 2022. You can listen to Pit Pony at The Ship Isis from 4.50-5pm.
Faye Fantarrow is a 19-year-old singer-songwriter from Sunderland. Her music is best described as an indie and pop blend with a hint of folk. It was in 2018 that Faye started to take music seriously when she joined Sunderlands Young Musicians Project. This led to her debut single, Lines, in 2019. She will be performing at The Bunker at 5.15-5.45pm.
Club Paradise is an indie-based band in Newcastle, who released their debut single in July 2018. Just before lockdown in March 2020 they played their biggest hometown show where the band have a fierce local following. They have seen support from BBC Introducing, Jack Saunders (Radio 1), Radio X, and Complete Music Update. You can catch Club Paradise performing in Independent at 5.30-6pm.
Kickin' Lilies are a Sunderland alt-rock band, the five-piece formed in 2019. They released their debut single All These Bad Dreams last summer, you can see them perform at The Ship Isis at 5.45-6.15pm.
Nadedja has taken her experiences living across Brazil, North America and the UK, and put them into her music. Since the release of her first single in 2021, Nadedja has been awarded the esteemed Help Musicians Do it Differently Fund. She has been championed by BBC Introducing, appearing on BBC North East's monthly playlist and the BBC Sounds podcast The Next Episode. You can catch Nadedja at The Peacock at 6-6.30pm.
Sophia is a pop singer from the North East. She has featured on BBC Introducing in the North East. During 2021 she has received airtime from BBC as well as from Shell Venner on Amazing Radio. You can see her performing at The Bunker from 6.30-7pm.
Hartlepool alt-rock band Leopard Rays have also been added to the line-up. The band have graced stages at Stockton Calling and played the inaugural Heelapolooza and Gathering Sounds Festivals. They have also seen airtime on BBC Music Introducing. Leopard Rays are set to perform in Independent at 6.45-7.15pm.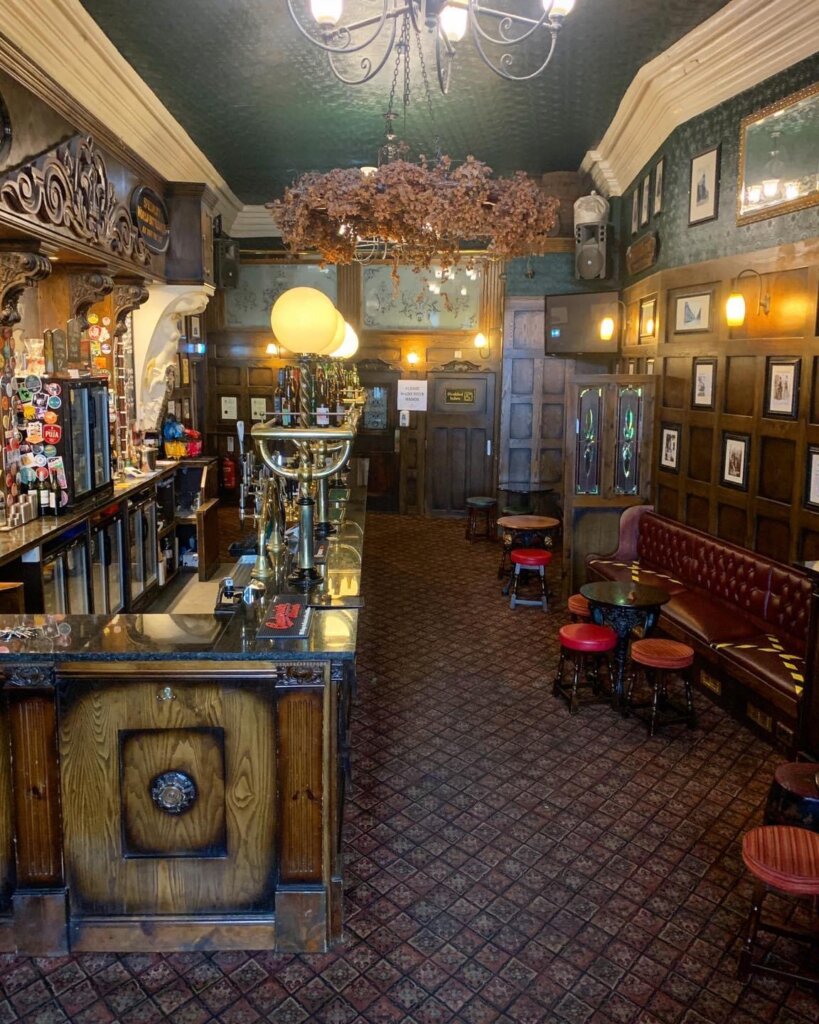 Ani Sandwith is one of the new additions to the setlist, a singer-songwriter from the North East. She self-released her first EP when she was 18, followed by two singles which led to a UK tour with a performance at Glastonbury. Sandwith has recently completed a session with BBC Introducing in the North East with Nick Roberts. Her new single, Too Close, releases November 12th. You can catch her at The Ship Isis at 7-7.30pm.
Dayna Leadbitter, known professionally as Badmind is a British-Jamaican singer-songwriter. She started releasing music in the first lockdown. Since then she has racked up more than 230,000 Spotify streams, headlined This is Tomorrow and performed at Radio 1's Big Weekend. Badmind is set to perform at The Peacock at 7.15-7.45pm.
Yusuf is another musician just added to the lineup, with music inspired by J Cole and Santan Dace. He describes his song as questions over stripped back lo-if instrumentals. You can catch Yusuf at The Bunker at 7.45-8.15pm.
James Leonard Hewitson is another new addition to the festival lineup, a singer-songwriter and composer from Hartlepool. After the release of his first album Only Noise Will Save Me he received tips and praise from numerous outlets including BBC Radio 6, Radio X, Dork, Clash, Made in Chelsea, BT Sport, Sky Sports, Tattoo Fixers, The Line of Best Fit, Amazing Radio and many more. You can catch him performing in Independent at 8-8.30pm.
Sunderland's NOYOU emerged in early 2019 with their debut single The War. They've followed through with a series of tracks. Their most recent single is Stars Nobody Sees and they will be performing at The Peacock from 8.30-9pm.
SQUARMS are an alternative indie-pop duo from Newcastle. They have received praise from BBC Introducing and BBC Sounds. Their latest single What You Doing Here? came out August 2021, you can see them performing at The Ship Isis from 8.30-9pm.
bigfatbig is a rock band based in Newcastle that started releasing music in late 2019. The band has already performed at BBC Radio 1's Big Weekend, as well as featuring on BBC Introducing Tip for 2020, and BBC Sounds' The Hot List. They will be performing in Independent at 9.15-10pm.
Sunderland's post-punk four-piece Roxy Girls are another new addition to the lineup. Roxy Girls have released critically acclaimed pieces A Poverty of Attention and A Wealth of Information which earned praise from the likes of BBC 6 Music, BBC Radio 1, Radio X and more. You can watch Roxy Girls at The Peacock at 10-10.30pm.
Waves festival takes place on Saturday, November 6. Tickets can be purchased at Independent's website.
---