ABBA – Don't Shut Me Down Review
Written by Ewan Gleadow on 1st October 2021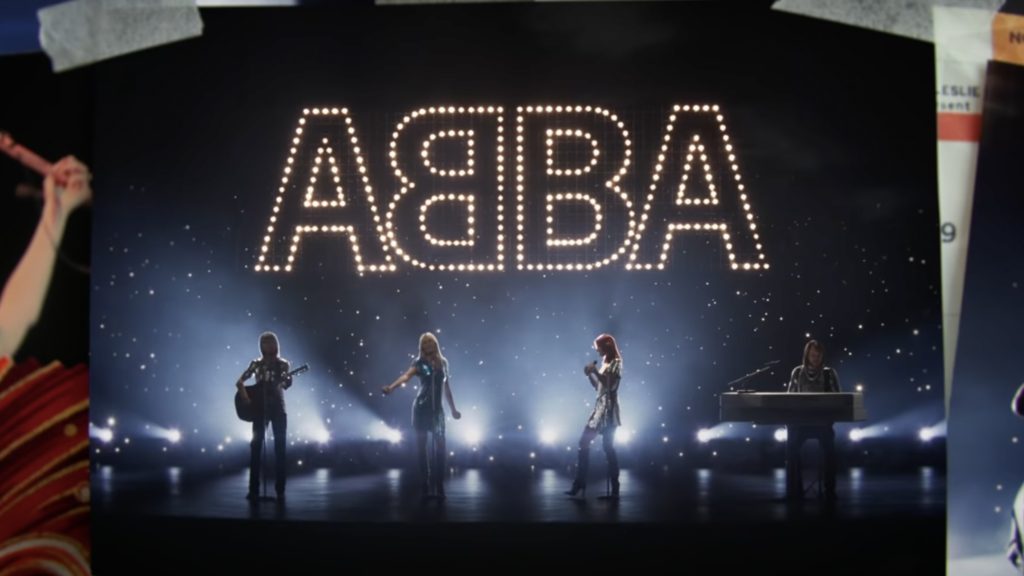 Their ABBAtars may be looming ever closer, and with new technology should come new sounds. A reunion of the Swedish quartet is a grand surprise for uber-fans with nostalgia-tinted glasses sellotaped to their faces, but a bit of humdrum, shrug-of-the-shoulders news for those that have moved on. We'll always have Dancing Queen, at least. We'll certainly need it after this latest track, Don't Shut Me Down, one of two singles released by the megastar pop group. We have the reunion to thank for this new offering. When 1980s-era Phil Collins produces your solo singing efforts, the reunion tour is an inevitability, not a possibility. Anni-Frid Lyngstad's independent efforts draw parallels with this latest single from ABBA, Don't Shut Me Down.
A jagged, four-minute soap opera track is their offering. It is fun, free and forgettable. A triple F. Lacklustre lyric but backed by an incredibly quaint opening orchestral, before shifting surprisingly well into a more up-tempo styling. "I'm not the same this time around," they sing. Yes, yes they are. That is very much the point of this reunion. Not just to release new music and rake the rewards, but to remind ABBA fanatics of the band's greatest assets. Simplicity and consistency through a few similar notes and chords. Don't Shut Me Down has far stronger symphonies to it, and they are rewarding enough to elicit a few repeat listening's.
Poorly mixed and nauseatingly robotic at times, Don't Shut Me Down breaches forth with some entertaining synth-funk. It is the saving grace of their two singles. This is the ABBA style and sound that was so thoroughly lacking on I Still Have Faith in You. Sympathetic it may be to the old era of sombre violins crashing into faux-emotive lyrics, Don't Shut Me Down has the good grace to include some stronger call-backs to the lyrical dynamism and strengths of I Had a Dream and the tempo of Voulez-Vouz. What Don't Shut Me Down must tackle is its relation to these older classics. Do they wish to duplicate the emotions and effects of the Waterloo era? Or do they want to push forward as old-school innovators in an ever-changing landscape? They are trying to do both, and neither works out that well. These are not opportunities that can come in unison with one another, but at least this one is far less shaky than their other single.
We may not shut them down, but at the very least, we can shut them up. Perhaps ABBA Voyage will be their farewell, but it is not as if they need to say goodbye. Their music will last far longer than most in the business would. It'll be the classics they made in their heyday, though, not these new offerings. Don't Shut Me Down is a far stronger piece than I Still Have Faith in You, but it cannot hold a candle to the classics. Repetition is one thing, but recapturing the sounds of old and replicating them decades later is not only a sign that ABBA cannot excite with new sounds, but a condition of believing the Europop sub-genre is still viable. Maybe it is, but ABBA isn't pushing the genre to new corners of what they could surely offer. Another nostalgia piece, but at least it is a good one.
---