NEW CCTV CAMERAS INSTALLED IN HETTON
Four new cameras are now active in Hetton, as part of a project to tackle the area's anti-social behaviour.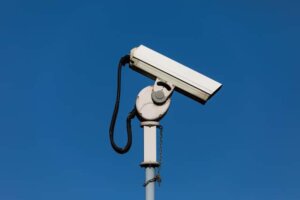 The HALO (Hetton Altogether Linking Opportunities) project has been granted £51,000 to install cameras which will deter anti-social behaviour and environmental crime.
HALO are working alongside Northumbria Police, Tyne and Wear Fire and Rescue, Gentoo and Sunderland City Council to reduce crime in the community, after a similar project was successful in Southwick.
Councillor Claire Rowntree, Deputy Leader of Sunderland City Council, Cabinet Member for Clean Green City and a Hetton ward councillor, said: "We are a listening council, and we will continue to work with residents on tackling the issues that we know are important to them.
"Extra CCTV cameras will act as a deterrent to offenders and help us to prosecute anyone who breaks the law by providing evidence. If you know or see problems around Hetton whether it is littering or fly-tipping or other criminal activity it is always important to report them and this can always be done confidentially."
Hetton's crime and anti-social behaviours work includes moves to tackle crimes such as motorbike disorder, by building up community engagement and resilience as well as the CCTV investment.
The new cameras will be mounted to street columns in identified hot spots. However, they are portable and can be relocated where necessary.
Sergeant Martyn Scott of Northumbria Police added: "This is brilliant news for the area – and I am looking forward to seeing the positive impact in the community. CCTV is a vital resource to policing as it helps us to keep people safe as well as to detect, deter and disrupt criminality on a daily basis.
"We will continue to use this technology in collaboration with our partners to protect those who may be vulnerable and deliver effective justice through the crucial evidence it so often provides."
---