Peter's picks – The top 50 albums of 2022
Written by Peter Doherty on 20th January 2023
2022 was full of twists, turns…and further twists. From rap to rock to further fields, the year had something for everyone.
Here's Peter Doherty's top 50 albums of the year…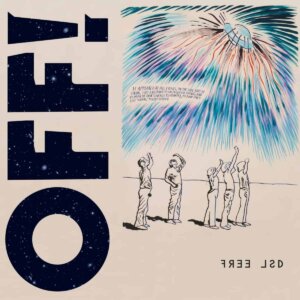 50. OFF! – Free LSDPure adrenaline straight to the heart. Your morning brew in sonic form. Jazz infused post-hardcore. It's about as chaotic as it sounds. Hop aboard, buckle up and hold on to your wigs. This is a non-stop ride – your comfort is not a necessity now.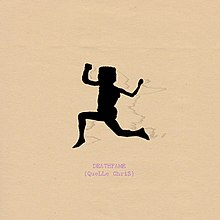 49. Quelle Chris – DeathfamePart-satirical and part-miracle, it's hard to know what you're going to get with Quelle Chris. Often times introspective and just as often outlandish and even cryptic, you're always guaranteed something a little, though nicely, off the hinges from Quelle.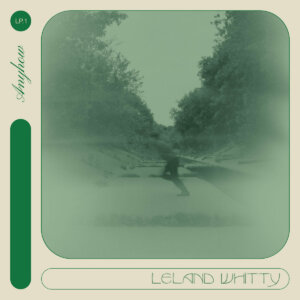 48. Leland Whitty – AnyhowA 30-minute project to take the load off. Relax that mind of yours and bathe in the lounge-like swirls of Whitty and co. as they set the eloquent scene of easy-going and serene. Put your feet up and set your mind back. Anyhow is a beautiful piece of material.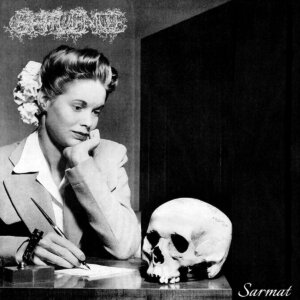 47. Effluence – SarmatI'm still yet to figure out an Effluence project. They're like car wrecks that you can't take your eyes off. Punishing and grotesque – scraps twist and turn from all angles – yet there's something that reaches out from within. You know that things are about to take a gruelling turn when those sweet piano stabs make their way into view. They're the doors to the gates of hell. Take a peek inside, remain there forever.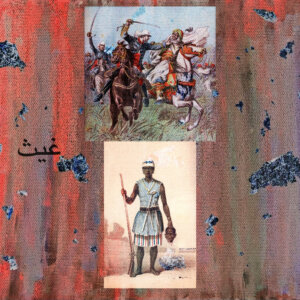 46. Ghais Guev – There Will Be No Super SlaveThe Philly scene has something for everyone. Whether you seek left-of-centre, straight forward or round-and-round, Philly's got you covered. Ghais Guevera's point of approach on the rap game is one of a soulfully obscure bent – chipmunkesque samples and a necessary tendency for experimental dwellings play a major role in the overall sound and forward feel of the material. There Will Be No Super Slave is a delight to pick apart.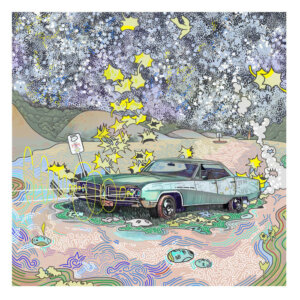 45. RAP Ferreira – 5 to the Eye with StarsYou'd be sorely mistaken if you thought that R.A.P. Ferreira wasn't going to make an appearance on this this end of year list. It's hard to summarize something that feels out of reach yet tangibly taps into a physical, albeit metaphysical, space like no other. R.A.P. Ferreira drips with abstraction and beams with soulful rays.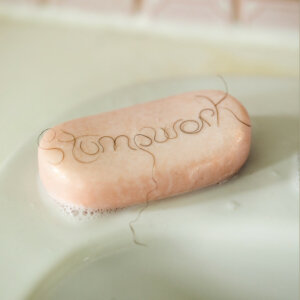 44. Dry Cleaning – StumpworkMore of a sprawling and subdued affair in contrast to 2021's New Long Leg, Stumpwork has the potential to move along at a snails pace, which it does for the most part. However, it always wears a grin which threatens to pull the rug from beneath your feet. There are a few tricks up Stumpwork's sleeves.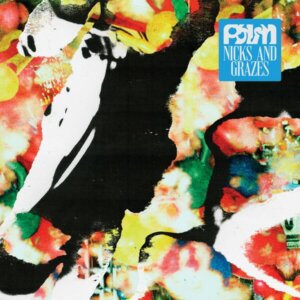 43. Palm – Nicks and GrazesThe ever-changeable and hard to define sound of Palm finds its fourth instalment in Nicks and Grazes. The awkwardly off-kilter jingle-jangle of the Philly quartet may be off-putting to some, and that's perfectly understandable, but that's simultaneously where the magic is. They're one of one.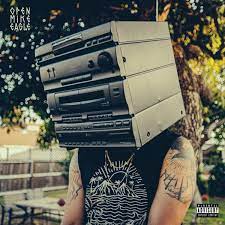 42. OME – Component System With the Auto-ReverseEntertaining with layers upon layers of serious undertones Open Mike Eagle's lane is self-deprecating, self-illuminating and somewhat self-destructive. A confusing batch of lyrical arrangements can become a daunting experience to find yourself on the receiving end of, but OME makes it digestible and ultimately enjoyable.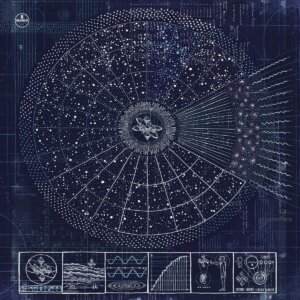 41. The Comet is Coming – Hyper-Dimensional Expansion BeamThe third album from jazz-fusion giants The Comet Is Coming pulls on the strings of progressive electronics and lays down some of the thickest and most vibrant foundations of the year. Where Shabaka Hutchings and co. takes things from there is only something to lose yourself in.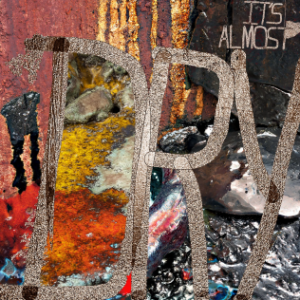 40. Pusha T – Its Almost DryIt's Almost Dry is the fourth studio album from Pusha T. After the release of 2018's DAYTONA, the wait for Pusha T's return held a weight of anticipation which is reserved only for the upper echelon. While it doesn't quite reach the same heights, Its Almost Dry shows why Pusha T is in the lane that he's in. Not his best, but better than most artists magnum opus'.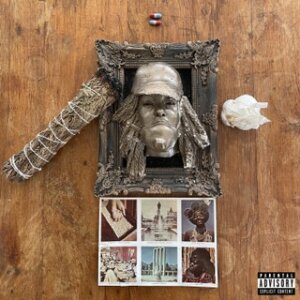 39. Earl Sweatshirt – Sick!Witnessing the growth of Earl Sweatshirt has become a well-enjoyed past-time of mine. The trajectory and avenues walked down speak of a need for the next step. Resting on your laurels is a state that stays clear of Earl's shores.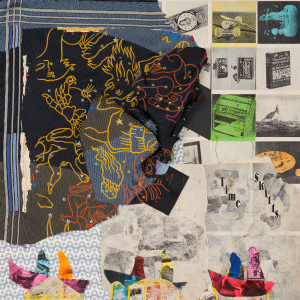 38. Animal Collective – Time SkiffsThe evergreen Animal Collective seem to have drank from the fountain of youth. Staying fun and simultaneously sounding like a good time is being had is a hard task 20 plus years into any career. A revitalising splash of psychedelic pop is what Time Skiff clocks in as. It's the best that the band has done in at least 10 or so years.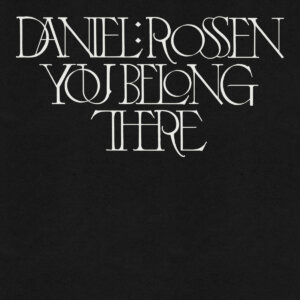 37. Daniel Rossen – You Belong ThereYou Belong There is the debut solo album from Grizzly Bear guitarist/co-vocalist Daniel Rossen. As with most folky and acoustic material it gives off those chilling cabin in the woods vibes. The spirit of Leonard Cohen comes through in the cold winds that blow through You Belong There. The breeze cuts.
36. Little Simz – NO THANK YOUWise beyond her years, Little Simz's pulled back perspectives and angles on reality speak for themselves. NO THANK YOU once again shows why Simz finds herself in the position of being a beloved and well-respected figure on the contemporary scene.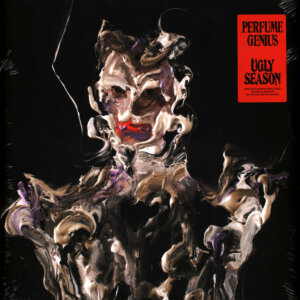 35. Perfume Genius – Ugly SeasonYou never really know what you're going to get with a Perfume Genius release – the only thing that is guaranteed is that it will, one way or another, defy what you expect. Ugly Season is a claustrophobic-ally spacious, electronically-tinged and alluringly windswept offering from the current master of shape-shifting etiquette.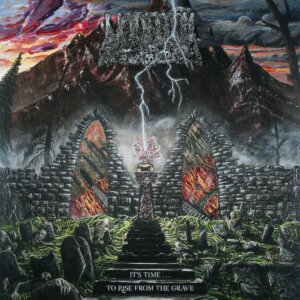 34. Undeath – It's Time…. to Rise From the GraveRochester, New York's very own Undeath turned 2022 upon its side with their sophomore album 'It's Time…. to Rise from the Grave'. Buried beneath layers of molasses-like riffs and pummelled through by sheer force, It' Time… to Rise bears a weight which holds the potential to crush the listener on its receiving end.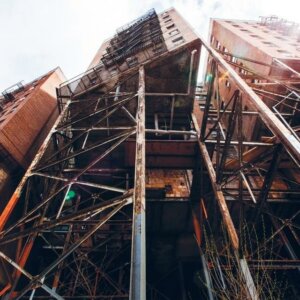 33. Billy Woods & Messiah Musik – ChurchThere seems to be no end in sight for Woods' abstract insights and decapitating diction. The question isn't whether Woods will show up, at this stage it's a certainty. The question asks if Messiah Musik can match verbiage with the right scenery. The simple answer is: yes, he can. The sombre setting that Church thrives in is as calming as it is unsettling – perfectly balanced.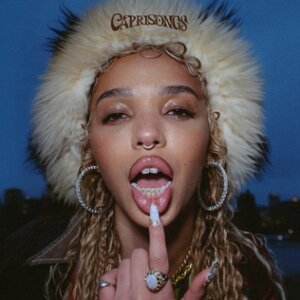 32. FKA twigs – CaprisongsSoulful. Experimental. Strangely soothing. It's a delight when FKA twigs comes around with new material. Caprisongs feeds that fix of artistically interesting and simultaneously pop – balancing the mix is alchemy at its finest. 'It's like elevator music but you're going to the 50th floor'.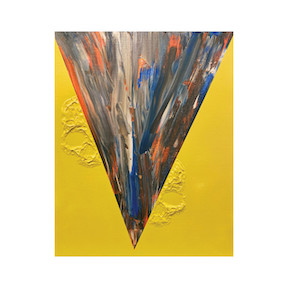 31. Lupe Fiasco – Drill Music in ZionThe debate as to whether Lupe can go toe-to-toe – potentially surpass in some cases – with the heavyweights of the game has been a go-to debate of Hip-Hop heads for some years now. For some, the debate doesn't even come in to the fray. Drill Music In Zion speaks for itself.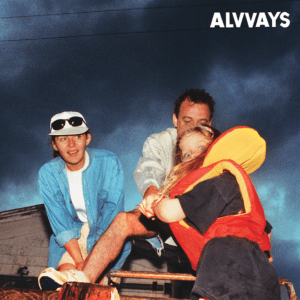 30. Alvvays – Blue RevThe sweetly sour sounds of noise pop collective Alvvays find a fiery aesthetic to breeze their twee tenacity through. Blue Rev is an effective mix of heat and heart. The longing for connection adds a serene sense of distance into the fray.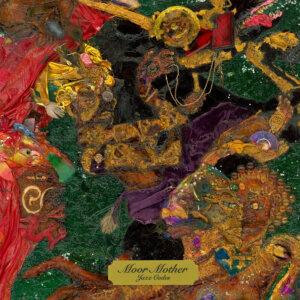 29. Moor Mother – Jazz CodesA dream-y and jazz-y journey lead by a stern yet angelic force. There's something warm in the midst of Jazz Codes' cold demeanour. Depending on your mood you're either engulfed by the embrace or hardened by the cold shoulder.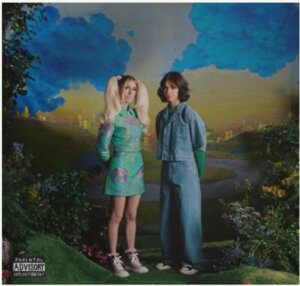 28. DoMi – & JD Beck – Not TightLeaders of the new school. Two fresh faces on the contemporary scene. DoMi and JD Beck are both home to musical sensibilities years beyond their age. The acts that they collaborate with – Thundercat, Mac DeMarco, Anderson .Paak – only furthers this point. Precocious talents are well and truly at hand.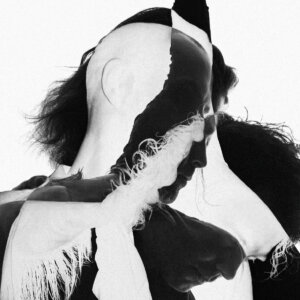 27. Preoccupations – ArrangementsThe Calgary quartet re-find their feet with Arrangements. The swing in the step returns as Preoccupations muster up a moody and re-invigorated effort after a four-year hiatus. The band are as sharp as ever with their fourth full length. The boys are back at their very best. 'Everything that I touch feels like the bitter end'.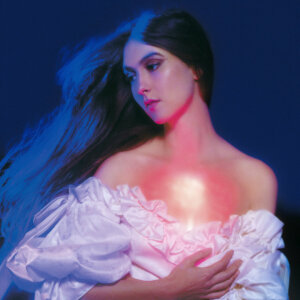 26. Weyes Blood – And In Darkness, Hearts AglowThe worlds of Weyes Blood are home to the most soul-cleansing of sounds, the calmest of moods. And in the Darkness, Hearts Aglow feels like a being who has become one with her environment and at peace with the path chosen. It does run down an entirely similar street to Titanic Rising, but you now what they say: don't fix what isn't broken. The formula is tweaked for major impact.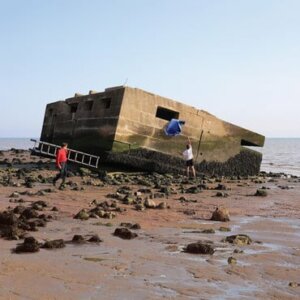 25. Caroline – CarolineTaking on the slow-burning aesthetics of post-rock Caroline's debut blends patience for the future with the peacefulness of the present moment. It takes its time to get where its going, if it ever actually gets there is up to debate, but the journey to the place is where the real magic is. A musical reminder that it's all about the experience, the journey. Getting to where you're going is great, but take a look around once in a while.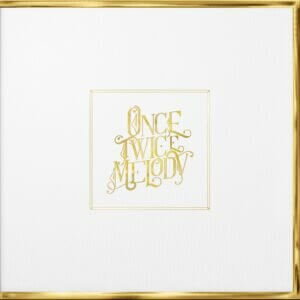 24. Beach House – Once Twice MelodyDream Pop kingpins Beach House administered 2022 with their world class adventures into the tranquil spheres of mellow serenity. The Baltimore duo have ambitiously carved out their longest album to date. At 84 minutes in length, you're given plenty of time to comfortably explore other worlds than this.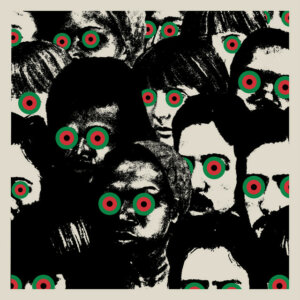 23. Danger Mouse & Black Thought – Cheat CodesThe partnership that we thought we needed and within the first 30 seconds of Cheat Codes realised we did, indeed. Black Thought and Danger Mouse work together like a team that have played with one another for decades. They read each others moves and provide enough space to manoeuvre in an elegantly rough-and-rugged fashion. The features come through and strengthen an already bolstered project in Danger Mouse and Black Thought alone. These guys certainly make the game seem easier than it really is.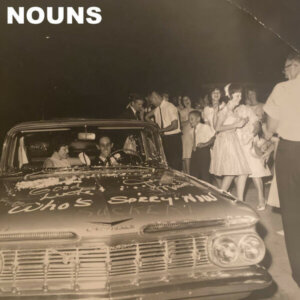 22. nouns – While of Unsound MindA captivating piece by an act that seem to be on something of a run. Their 2021 EP Lonely Place of Dyin' provided enough assurance that something special was in the works, and While of Unsound Mind most definitely falls in line with this expectation. You won't find many acts like nouns. You won't find many albums like this.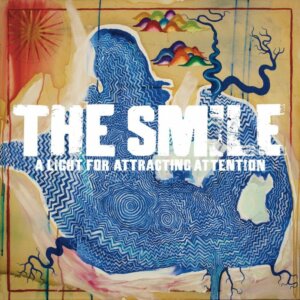 21. The Smile – A Light For Attracting AttentionWith names related to the Radiohead and Sons of Kemet camp, A Light For Attracting Attention was pretty much a certainty to fill that artistic fix. Well-written songs, beautiful structures, and ways of traversing soundscapes with gracious intent culminate in a more than welcome halfway house. The King Of Limbs' essence resides deep within.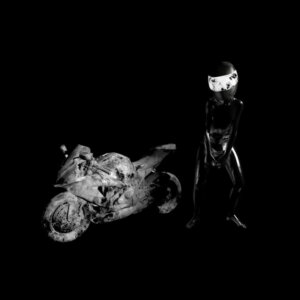 20. MJ Lenderman – Boat SongsNoisy jingle jangle from Wednesday guitarist MJ Lenderman. Add a dash of distortion, humour and light-hearted wit into the mix and you have a fine Alt-Country/Noise Pop experience. Knee deep in the swamp life looks a little different.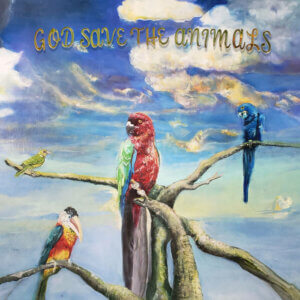 19. Alex G – God Save the AnimalsThere are some real gems on God Save the Animals and multiple song runs which blend into one another in perfect poise. The flow is astonishing and Alex G and co. sculpt spaces of vibrant colour in both the directions of delightful and decaying. What goes up must come down. A home-run in all the best ways.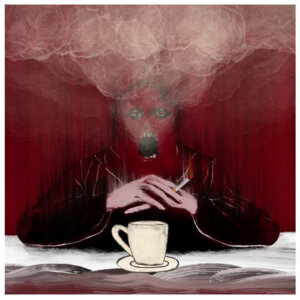 18. Mamaleek – Diner CoffeeA surreal experience. It has a mind of its own. Unsure of what to feel you find your body takes on shapes you never knew. It's a refreshing feeling even if it makes for the most uncomfortable of sights.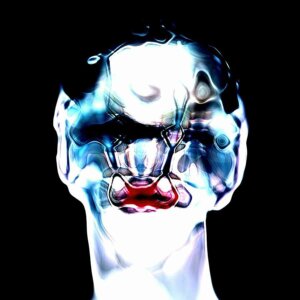 17. Daniel Avery – Ultra TruthDaniel Avery shows us that there are other worlds than this with his latest project Ultra Truth. Somewhere between soothing and brooding comes Avery with his blend of floor-filler and mood-chiller. The body and the soul are both well and truly spoiled with Ultra Truth. It's one hour of well-rounded splendour.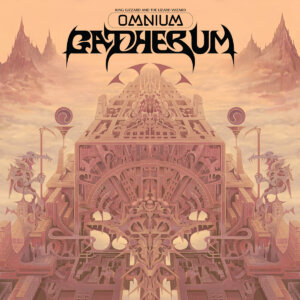 16. King Gizzard and the Lizard Wizard – Omnium GatherumThe world of music would be a severely different place without the presence of The King Gizzard collective. Their involvement and work ethic within the contemporary scene will go down as something truly standalone – a wonder of the modern sphere. Omnium Gatherum, the bands 20th(!) studio album and one of five 2022 releases, is an 80 minute epic choc-a-bloc with twists, turns and a few more than pleasant surprises.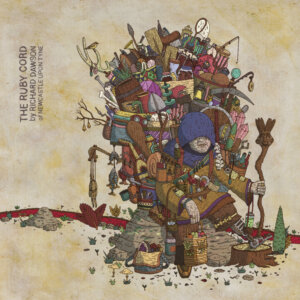 15. Richard Dawson – The Ruby CordRichard Dawson opens up The Ruby Cord with full album length and 40-minute epic The Hermit. It sets a standard like no other album this year – you may even say that the rest of the material on the album sits in its shadow somewhat. But not from lack of quality, they shine in other ways.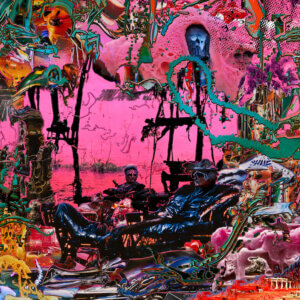 14. black midi – HellfireThe third project from prodigious act black midi incorporates all the characteristics of previous albums and adds a dash of storytelling into the mix. Playing out like a movie of the mind the story pulls the listener along hellfire's deranged landscape. Pretty much a guaranteed hit at this point the band are three for three with no sense of ceasing up anywhere in sight.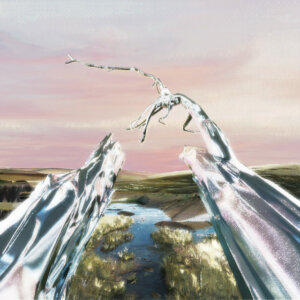 13. Naked Flames – Miracle in TransitThe most consistent act on the electronic scene comes by the name of Naked Flames. Project after project and track after track the ball keeps on moving, and with it the momentum to power a thousand wandering souls. Carefree, fun and endlessly enjoyable, Naked Flames' position in the world of music is one of major importance.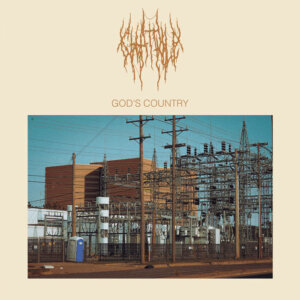 12. Chat Pile – God's CountryTwo ground-shuddering EP's paved the way for a monster. Oklahoma's gritty underbelly bubbles to the surface through smouldering aesthetics and mad-man theatrics. Having been on the lookout for this project since the beginning, it is an absolute pleasure to see it come to astounding fruition. This is God's Country. This is Chat Pile's time.
11. Kendrick Lamar – Mr. Morale and the Big SteppersFor 1,855 days Lamar has been going through some things. Mr. Morale & the Big Steppers is the result of self-reflection and internal conflict. Five albums in and there's no sign of holding up or slowing down. The live performances in support of the album only strengthen the material and fortify its essence. Kendrick certainly does grieve different.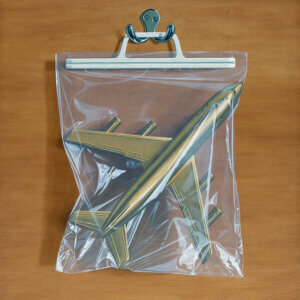 10. Black Country, New Road – Ants From Up ThereMusically meticulous and wonderfully windswept, Ants From Up There strengthens the claims that BC, NR are the best thing since sliced bread. Acts on this level are few and far between. If it does turn out to be the final farewell of frontman Isaac Wood, what a farewell it was.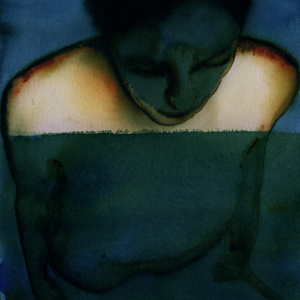 9. Just Mustard – Heart UnderGuitar-laden soundscapes guide the way to the centre of Just Mustard's universe. A place of aesthetically dream-y surroundings and fiercely potent visions. The Dundalk five-piece have carved out their lane in the world of rock music, with Heart Under being a solidification of said lane. This band needs to be on your radar.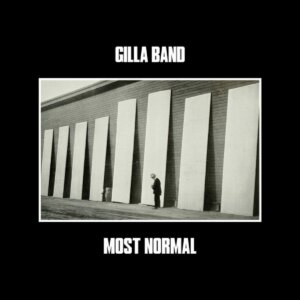 8. Gilla Band – Most NormalBouts of tinnitus backed by brutal soundscapes and an unforgiving sound palette, Gilla Band's 2022 project reminds us that they're the ones in charge here. Moments of perplexing twists and turns await the listener. At the forefront of the noise rock realm lives an enigmatic beast. Who's that with the balding earwig?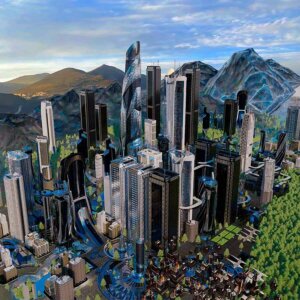 7. Courting – Guitar MusicDebut album of the year in my books. Coming out the gates with a fully-fledged ethos and approach – while remaining unique and outside of the on-going scene of post-punk-type – is a breathe of the freshest air. You also get the sense that their next project will be something of a completely different flavour. Exciting times are ahead.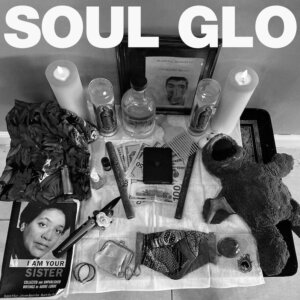 6. Soul Glo – Diaspora ProblemsPent up rage will always find its way out. Channelling its intended use is entirely up to you. Bubbling under the surface it awaits the right time to strike – 2022 being said time. Diaspora Problems has the potential to be hectic, wholesome, jarring and simultaneously groovy. Soul Glo have outdone themselves with this one.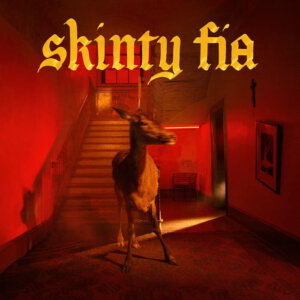 5. Fontaines D.C. – Skinty FiaGone is the day, gone is the night. Fontaines D.C. get better and become more consistent with each release. Skinty Fia once again progresses further into the seedy and dour dunes of the soul. The band conjure up vibrant and wet worlds where suffering is the only parameter through which life is lived. The weight of damp clothes slow the hum of existence down to near standstill.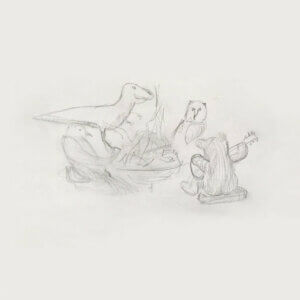 4. Big Thief – Dragon New Warm Mountain, I Believe In YouA sprawling batch of intimately gleeful, soothing and ultimately sorrowful songs from one of the most consistent band on the contemporary scene. Sit around the campfire, rest your feet, set your soul free. This 80-minute offering is a special collection of sonic spirits. Extended albums don't get much better.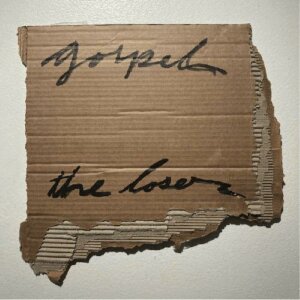 3. Gospel – The LoserAfter a fairly long hiatus – 17 years or so – Brooklyn's 'Gospel' return as if they had never missed a step. Throttling through The Loser, a monumental and organ-infused 40-minutes, the band hold no prisoners. A come-to-Jesus moment if there ever was one. Eyes beam skyward, the pearly gates wide open. 'Let's hear it for the boy. How he makes a rotten man.'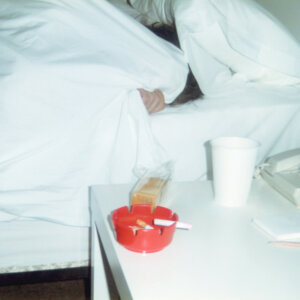 2. Duster – TogetherDuster doing what Duster does. New ground isn't broken, but with a formula as well-tested and as effective as that of Duster's, does it have to be? Don't fix what isn't broken. The days remain void of colour for the most-part, but every now and then a hint of hope shines through. Every Duster album's got a silver lining.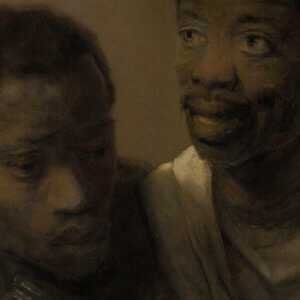 1. Billy Woods & Preservation – AethiopesThe cryptic web that Billy Woods weaves plays out like a crack the code conundrum. Getting lost in meaning is a regular occurrence when Woods puts pen to paper. Preservation provides the perfectly mysterious and somewhat unsettling backdrop for the most consistent MC in the game to do what he does better than any other.
What was your favourite track of 2022? Let us know on Twitter @SparkSunderland. 
---