Ryhope CW 1-1 Bishop Auckland: Ryhope net late equaliser to make sure the points are shared at Recreation Park
Written by Kyle Ritchie on 23rd March 2022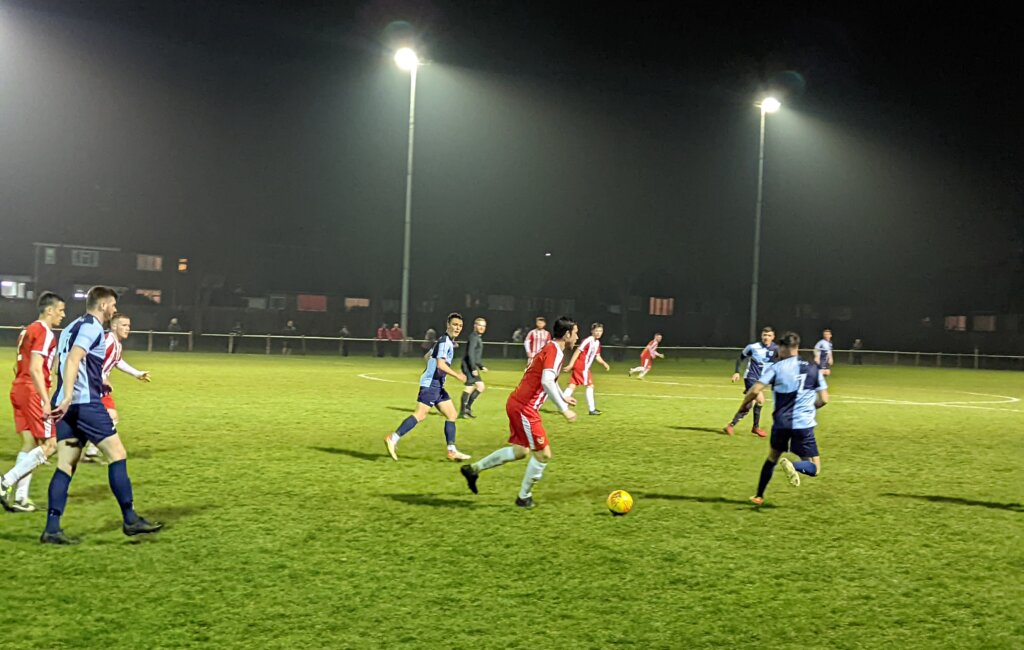 Colliery Welfare scored an 84th minute equaliser to salvage a point against relegation threatened Bishop Auckland.
The visitors took the lead through Joshua Rowbotham in the 66th minute of the game.
Ryhope left it late as they grabbed an equaliser when Oscar Taylor converted six minutes from the end.
After mixed form as of late, Ryhope were hoping to build on Saturday's 2-0 victory over Redcar Athletic, while the visitors were looking to bounce back from a defeat to the league leaders Consett last time out.
The home side made five changes to their starting eleven with Jordan Harkess being preferred in goal and defender Garon Garside also returning to the side having missed Saturday's victory.
Colliery Welfare started well creating chances as Kyle Davis' header was collected by the Nicholas Liversedge and Karl Southern's effort went narrowly passed the post.
On 34 minutes Ryhope were awarded a freekick on the edge of the box however Davis' effort flashed just wide of the Bishop post.
Before the interval left-back David Gordon struck from outside the box and forced a good save from Liversedge to keep the score level.
The visitors took the lead against the run of play in the 66th minute as an Anthony Callaghan corner found the approaching Rowbotham who's header from close range found the back of the net.
Ryhope looked for a way back into the game as Robbie Bird saw one of his efforts blocked by the Bishop Auckland defence as another of his efforts flew wide of the post.
As they continued to apply the pressure, the home side still lacked a goal as chances for Paul Braithwaite and substitute Christopher Wallace were unable to be converted.
On 84 minutes Ryhope were awarded a penalty as Bird was brought down in the box for substitute Taylor to coolly slot the ball under Liversedge in goal.
Ryhope searched for a winner in the dying minutes of the game but the Bishop Auckland defence held strong to block Bird and Davis' efforts on goal.
The home side head into a one week break three games unbeaten and will be hoping to continue their form when they take on Whitley Bay in the First Division Cup on Tuesday.
---