Ryhope CW 3-1 Whitley Bay: Ryhope continue impressive unbeaten run
Written by Kyle Ritchie on 1st November 2021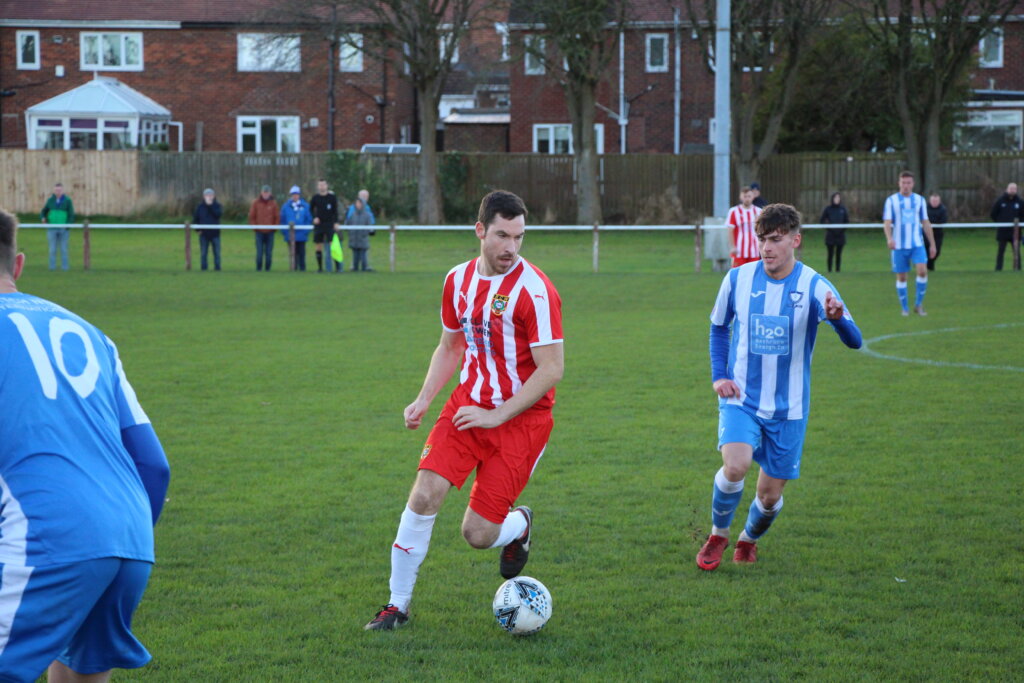 A quickfire brace from Danni Lay in the first half put home side Ryhope CW in command going into half time having had to contend with some early pressure from Whitley Bay.
The visitors came out much improved in the second half and got a goal to apply the pressure, however with ten minutes to go, Chris Trewick was able to put the game beyond doubt for Gary Pearson's side.
Unbeaten in their last six, Colliery Welfare looked to continue their excellent run of form and get their third home win of the season.
They would be without top scorer James Ellis and first-choice goalkeeper James Winter, meaning that Jordan Harkess would start in goal and the versatile defender, Danni Lay, would start up front.
The away side, who won their first game away from home this season last time out against Bishop Auckland, hoped to build on the sides back-to-back victories and climb further up the table.
The visitors had a great chance to take the lead, when in the eighth minute Michael Speed was able to latch onto a poor back-pass and round the keeper, only to hit the post from a tight angle.
Whitley Bay went close again in the 14th minute when a deflected Jamie Dunn effort almost caught out goalkeeper Harkess, going narrowly wide of the post.
Ryhope were the first to strike when Robbie Bird was able to beat his man down the right and cross a great ball along the box to find Danni Lay who was able to slide in alongside the defender to force the ball across the line and give Ryhope the lead.
A mere four minutes later Lay was once again able to get a goal as David Gordon's ball was able to cut the defence, leaving Lay to slot the ball into an open net to double the home side's advantage.
The away side came out in the second half applying the pressure, this pressure paid off in the 54th minute as Speed was able to capitalise on a poor clearance to slot the ball into the bottom corner and give Whitley Bay an avenue back into the game.
Whitley Bay pushed for an equaliser coming close when Henry Dorward's effort deflected off a Whitley Bay player onto the post and out for a corner.
Ryhope were able to secure all three points after Karl Southern got on the end of Jon Weirs' corner and Christopher Trewick was able to stab the loose ball into the back of the net to kill the game off.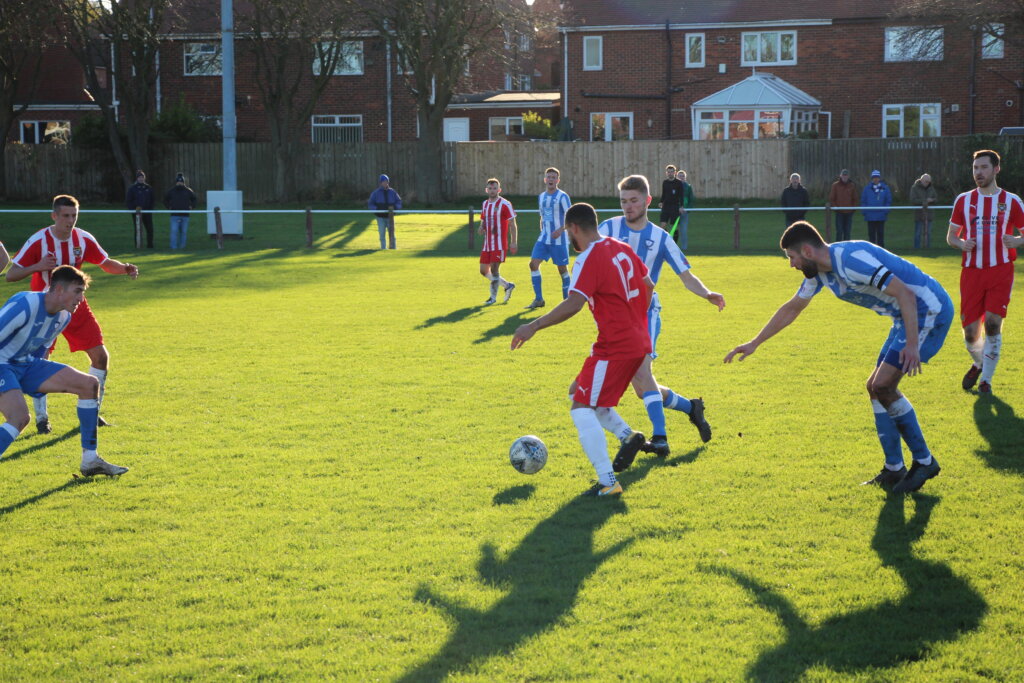 After the game, a member of the management team, Craig Hughes said: "First-half I thought we dominated, second-half we let them back into it, but overall, I can't complain with a win."
"I would have liked us to get the third goal earlier, to put the game to bed," but Hughes was happy to gain another three points, adding: "If we are winning games consistently till the end of the season then I'll be happy."
Ryhope's next game comes against Newcastle Benfield away from home. With the team not having a midweek game, it allows the players to rest and regroup. Hughes said: "It is important as we have a couple niggles and we can get training and work on a few things, which has been difficult to do when you have two games a week."
---