Top rated weekend away locations in the North East according to Tripadvisor
With summer less than 15 weeks away, it's time to prepare and plan that weekend away that you have longed for all year round. 
The North East has many beautiful spots and locations which will tick all the boxes you are looking for this summer. So, let's look at the top-rated weekend away locations in the Northeast according to Tripadvisor.
Rockliffe Hall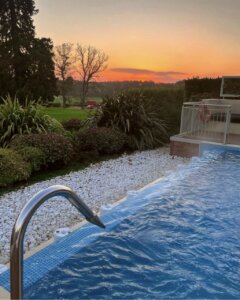 (From @rockliffe_hall Instagram) 
Rockliffe Hall has five-star rating and is great for a relaxed weekend away. The hotel is located in the centre of Darlington and contains a golf course and spa for visitors to explore. Rockliffe Hall offer various accommodations including Rooms and suites, Apartments and Holiday Homes which all are spacious and luxurious to live up to their five-star status. A night at Rockliffe Hall is priced at £380 and is fully refundable.  
Contact Number: 01325 729999 
The Joiners Arms
(From @joinersarmsnorthumberland Instagram) 
The Joiners Arms is a luxury five-star inn and contains a gastro pub for all to enjoy. The Joiners Arms is located in Northumberland at Newton-by-the- Sea. The hotel offers various rooms, all with unique designs for you to choose from. The hotel also offers a room, containing a hot tub for yourself to enjoy and relax over your weekend stay. This deal includes a bottle of bubbles, chocolates, and strawberries. When you didn't think a staycation like this couldn't get any better, The Joiners Arms is located next to a beach meaning there is a scenic walk in a matter of minutes away. The price for a night at The Joiners Arms will cost you around £230. 
Contact Number: 01388 417878 
Town House Durham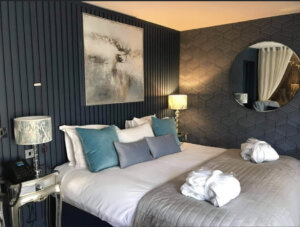 (From The Town House Durham Facebook) 
The Town House is a classic Georgian Building based in Durham and is the city's most beautiful hotel and restaurant. The hotel is also located minutes away from Durham's iconic landmarks such as the Cathedral and Castle. The nightlife will also live up to the hype, due to the numerous pubs and bars. The Town House' interior is luxurious and contains historic antiques and paintings. The Town House is priced at £192 a night.
Contact Number: 0191 359 2440 
Maften Hall Hotel Golf and Spa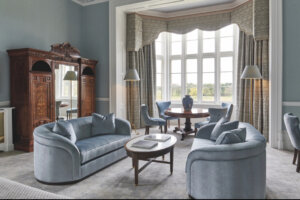 (From @maftenhall Instagram) 
Maften Hall Hotel, Golf and Spa is located just 15 miles west of Newcastle in the village of Maften. The Maften House is set in 300 acres of landscaped gardens and woodland and has been a popular hotel from 1999. The house also offers a Spa, a golf course (with a driving range) and a brand new Clositers Bar. There is an Emerald Bar also, which offers an exquisite dining experience which is open for traditional afternoon tea. A night at Maften Hall will cost you around £284. 
Contact Number: 01661 886500  
Heathergate Boutique Holiday Park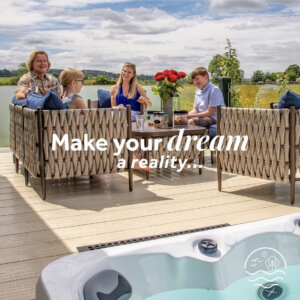 (from @heathergate_boutiqueholiday Instagram) 
The Heathergate Boutique Holiday Country Park is located in the Northumberland countryside close to Hexham. If you are looking for peaceful escape to the countryside to take in the magnificent views of Hexham's parkland, this is a weekend away to consider. The holiday park has various styles of lodges to choose, ranging from different prices, with most containing hot tubs to relax and enjoy a glass of bubbly with some of the most scenic Northeast views. The cost for a night at the holiday park is approximately £109. 
Contact Number: 0345 498 6589 
The Duke of Wellington Inn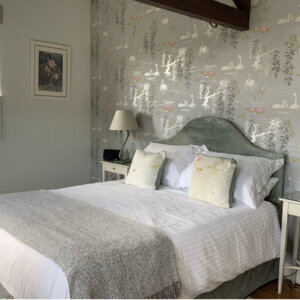 (from @dukeinnewton Instagram) 
 The Duke of Wellington Inn is located in the village of Newton, which is based in the heart of Northumberland. The hotel has a five-star quality review which offers free breakfast, a bar/lounge and is also a pet friendly establishment. Therefore, exploring the North East's finest views couldn't get much better than peaceful dog walks whilst watching the sunset over the countryside. To top your weekend away off, the hotel offers activities for all ages, so you never get left with nothing to do. The hotel is priced at £135 a night. 
Contact Number: 01661 844446 
Chatton Park House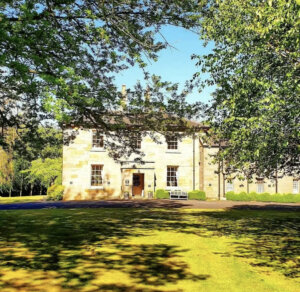 (from @chattonparkhouse Instagram)
Chatton Park House is a five-star adult only B&B located in Northumberland. The house is built on four acres of private land and includes beautiful, spacious gardens for guests to explore. It also has a five-star cottage separate to the house in it's own grounds. It is another perfect location to escape to the countryside rather than the typical city break. Chatton House also includes a free breakfast, free parking and free wireless internet. The B&B is priced at around £299 a night.
Contact Number: 01668 215507
The Impeccable Pig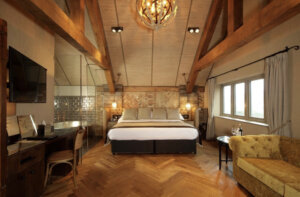 (from @theimpeccablepigrestaurant Instagram)
The Impeccable Pig is located in Teesside in a town known as Sedgefield. It is a restaurant with twelve luxurious rooms for you to enjoy while you are away. The rooms have the best quality furniture and facilities making your stay even greater. It would be the ideal weekend away location to rest your head and devour your face with beautiful bistro style food and have no guilty conscience. The price of a night at The Impeccable Pig would be begin at around £245.
Contact Number: 01740 582580
---