The Late Show
With Liam & Nathan
Liam & Nathan, Live and up for a Chat
Liam & Nathan with you every Tuesday til Midnight for our late night phone in and more!
Join them from 10pm and if you've got something to share - Give them a ring! Call 0191 515 3181.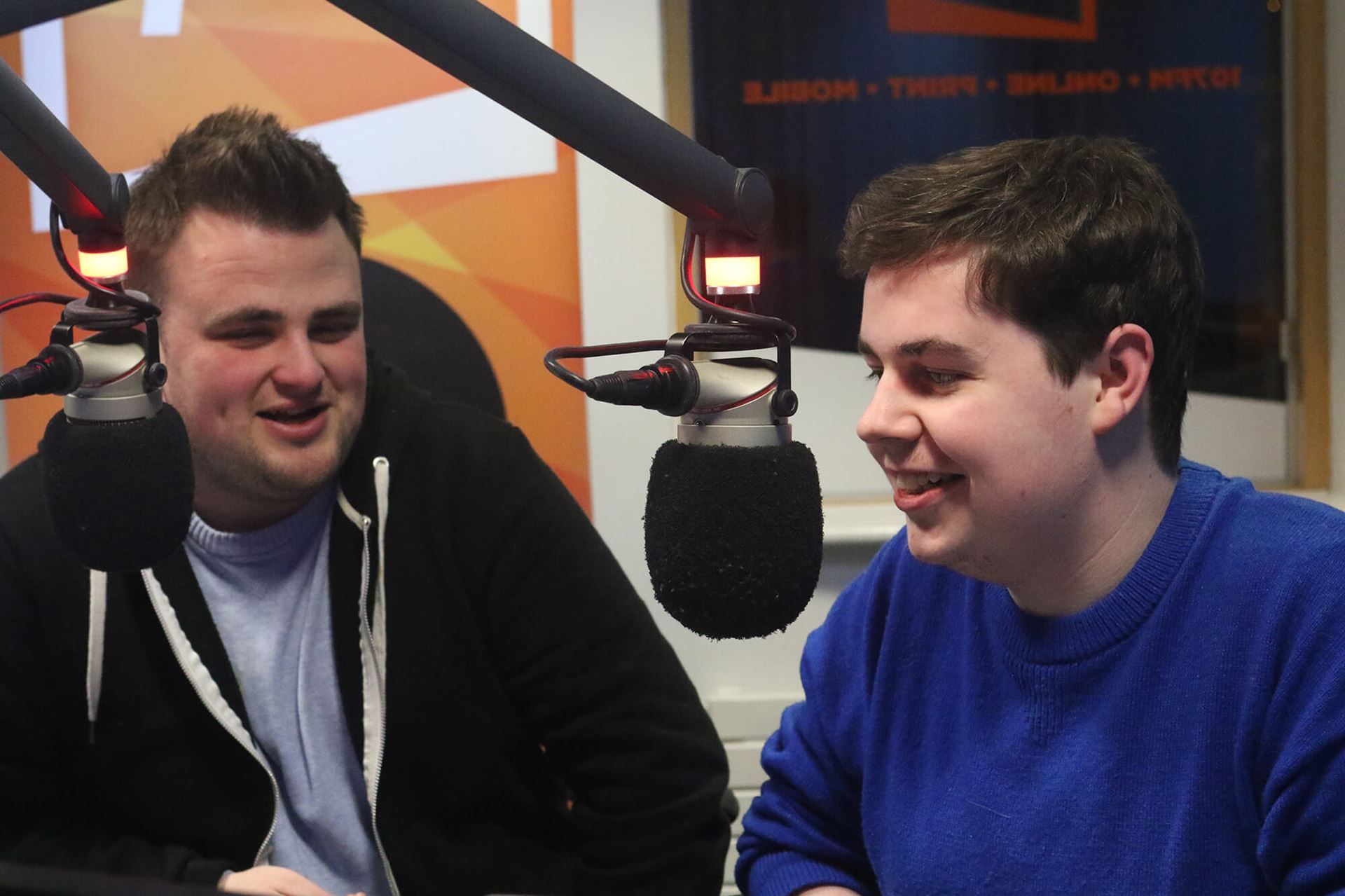 We asked Liam and Nathan some questions! Click below to find a little bit more about them!
Q1: Describe yourself in three words? 
Liam: Sarcastic, ambitious, caring (debatable but)
Nathan: Energetic, Likable, Funny (Sometimes)
Q2: What nickname did you have as child?
Liam: Mini Me
Nathan: Just Nath! Boring really
Q3: What's your Karaoke song of choice?
Liam: I'll give anything a go after a few pints, last karaoke song was Chainsmokers – Paris but it was basically just shouting.
Nathan: Neiked- Sexual
Q4: What is your claim to fame? 
Liam: Sang a song on local radio when I was like 9, had the squeakiest voice
Nathan: I was the first person to play Eiffel 65 – Blue on community radio in South Lancashire
Q5: Do you have pets/like animals? 
Liam: Used to have fish. Closest I would get to having a pet these days is watching cat/pug/otter videos on Facebook.
Nathan: I really want a sausage dog!
Q6: Who was your last text from? 
Liam: My mam: "Ok"
Nathan: It was actually Liam Milburn!
Q7: Do you have any party tricks? 
Liam: I like showing off my toe-nail free big toes, they're so smooth. Other than that, no.
Nathan: Shall we create one for me?
Q8: Whats your all time favourite song? 
Liam: Paul Simon – You Can Call Me Al
Nathan: Above & Beyond – Sun N Moon
Late Show Catch Up

---
Read more
---