Jill Scott among celebrities set to star at Sportsman's Dinner in Sunderland
Written by Nathan Bell on 2nd March 2023
Queen of the Jungle, Jill Scott, is among many celebrities set to star at a star-studded dinner in Sunderland this April.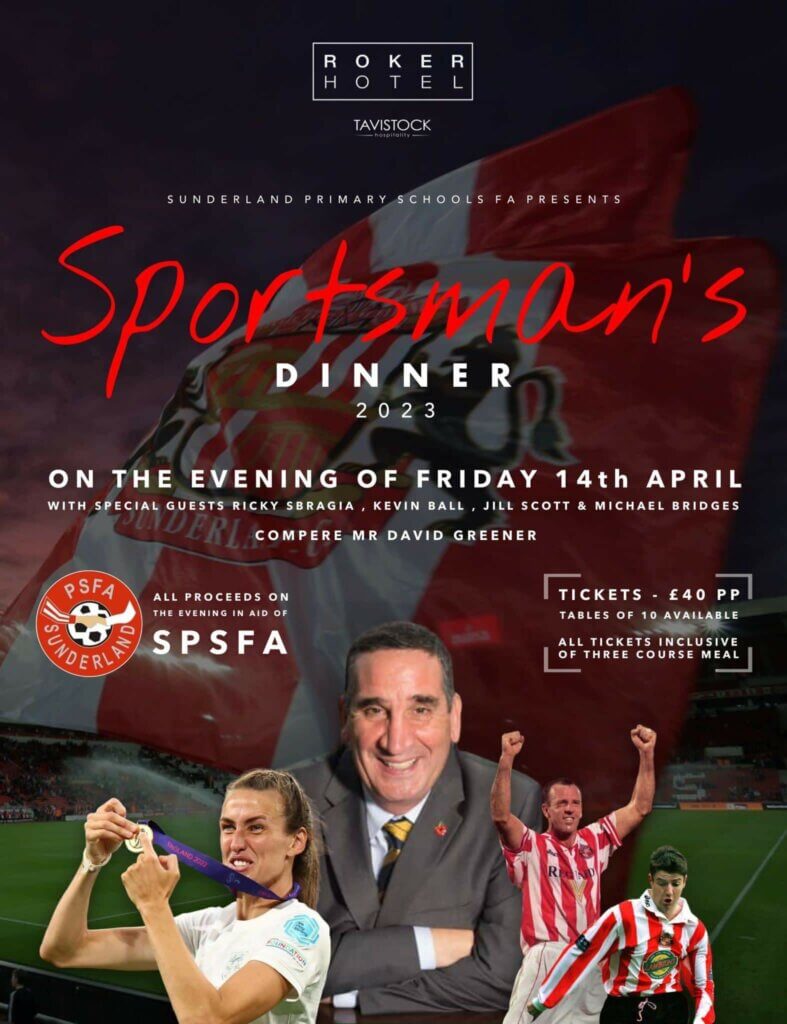 Sunderland Primary Schools FA (SPSFA) have organised their annual Sportman's Dinner at the Roker Hotel on April 14.
Scott will be joined by ex-Sunderland boss, Ricky Sbragia, former Mackem stalwart Michael Bridges, as well as the organisation's honorary president, Kevin Ball.
There are 40 tickets, or just four tables, remaining for the gala which are priced at £40.
Organiser Chris Lindstedt hopes that the full 300 ticket allocation will be sold for the event, which has sold out for the past five years.
He told Spark: "The money raised on the night allows SPSFA to continue providing school football competitions and opportunities for all of the school children aged 7-11 in Sunderland as well as running our successful Sunderland Primary Boys and Primary Girls squads.
"We've sold out each of the last five dinners we have hosted and would be brilliant to sell this evening out too. We only have four tables and 40 tickets left so hopefully we'll manage to do that."
Previous guests over the years have included former Sunderland players: Julio Arca, Martin Scott, Martin Smith and Darren Williams.
Lindstedt added: "Announcing Jill alongside the three lads ensured that we announced the most diverse top table of speakers at any of our dinners to date.
"SAFC historian Rob Mason is joining us on the top table which adds another dimension to the evening as Rob is a font of all knowledge when it comes to SAFC and he can answer any question regarding the history of the club. The evening is compered.
In terms of ex-SAFC management on-and-off the pitch, names like Blackpool manager, Mick McCarthy, Bobby Saxton, Sir Bob Murray, club icon Niall Quinn, and current director of football, Kristjaan Speakman have attended.
---