Sir Keir Starmer tackles doubters as he moves Labour towards the centre-ground at party conference
Written by Keith Bays on 30th September 2021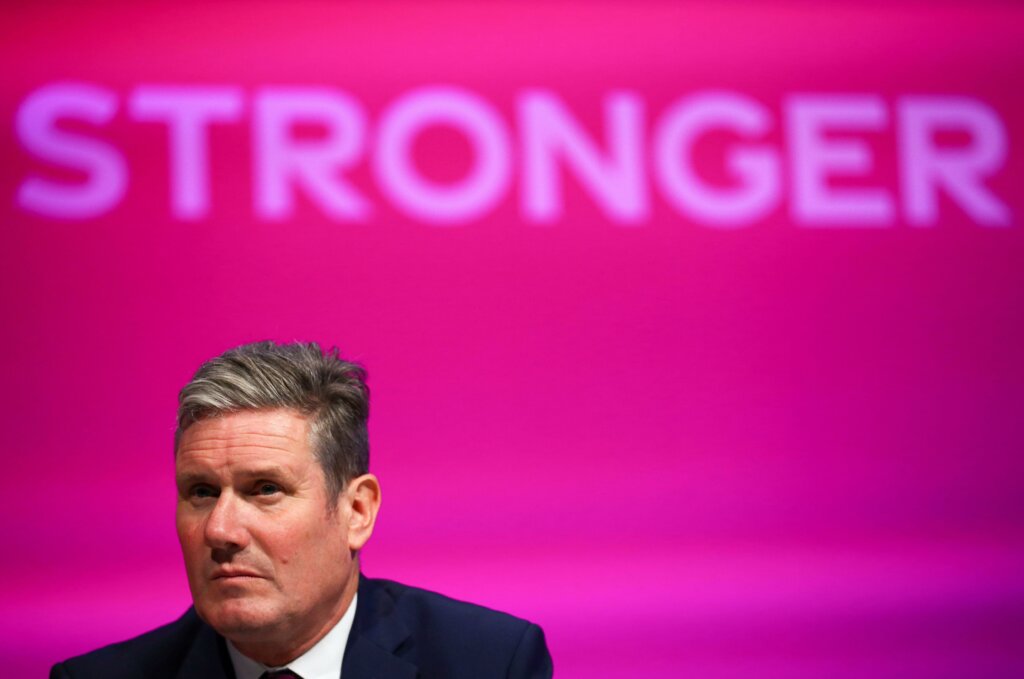 Sir Keir Starmer firmly planted his flag in the sand to move the party back towards the centre-ground at the 2021 Labour party conference in Brighton.
In the run-up to this years party conference, the party leader came under severe criticism from both the far left and trade unions for attempting to enact widespread rule changes within the party.
Some conference members heckled the leader and displayed signs saying "stop the purge." Despite Starmer attempting to move the party further towards the centre and change rules that would make it harder to deselect sitting Labour MPs, many trade unions such as Unison eventually rallied around him.
A spokesperson for Unison said: "Keir's speech shows that Labour in power could bring hope to many families forgotten by this government."
However, not everyone was impressed by the speech. Duncan Pringle Jr from South Shields said: "I think Starmer is just a right-wing pawn and doesn't know what he's doing much like when he pushed our 2019 Brexit policy."
While there may be some choppy waters ahead for Starmer, his speech appeared to strike the right chord for many, with Bridget Phillipson, MP for Houghton and Sunderland South saying: "Outstanding speech by Keir, he has changed Labour and it's time for Labour to change Britain."
Ultimately, time will tell as to whether this speech will be the catalyst for Labour to change the minds of the British public and once again be considered a credible alternative to the Conservative Party. But for Starmer, this was clearly an important message that he wanted to deliver.
Sir Keir said: "In a few short years I want to be back here with you talking about the difference we are making, the problems we are fixing as a Labour government. That is what the party is for. That's the objective of the exercise."
---